It's been forever since a Sims post. I got The Sims Castaway Stories, and I like it alot. It's just different enough that it is really enjoyable to play, and it's not as big of a resource hog.
So, I've set up a little family on the beach with a little hut. I like this almost more than the actual Sims 2. Meet Roro, Bailey(the child), and the native that Roro has hooked up with, Mareva. I'll start with Roro, spearfishing at night.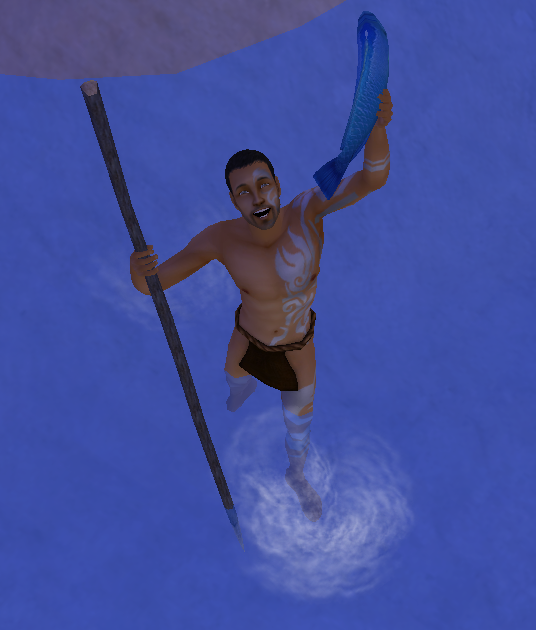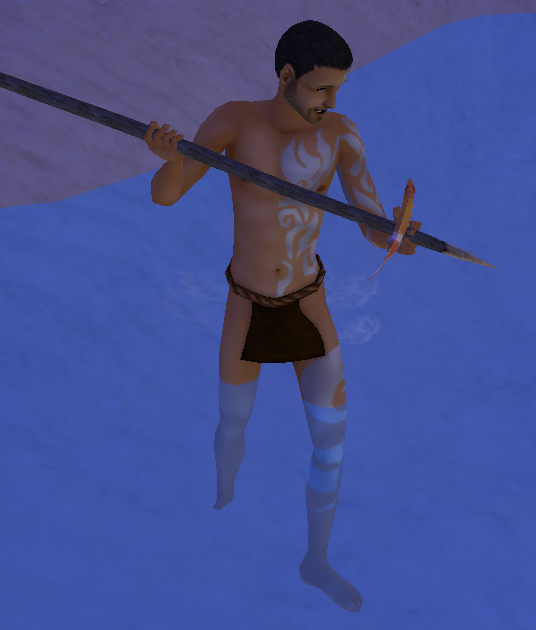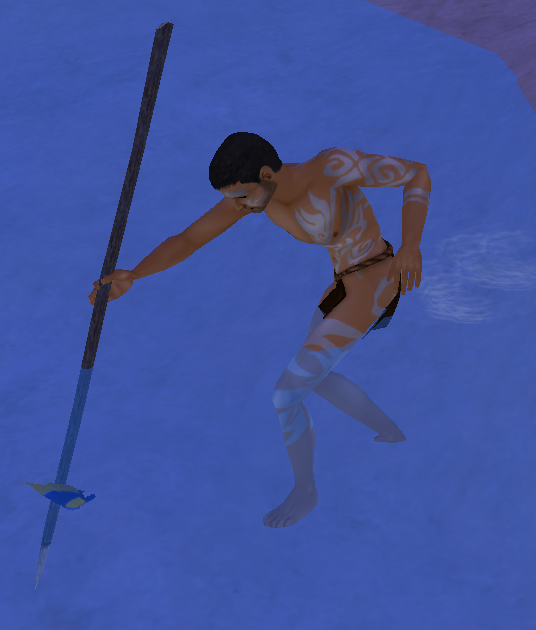 And here's a better shot of him, getting ready to go to work as a Crafter (one of three jobs the Castaway Sims can have).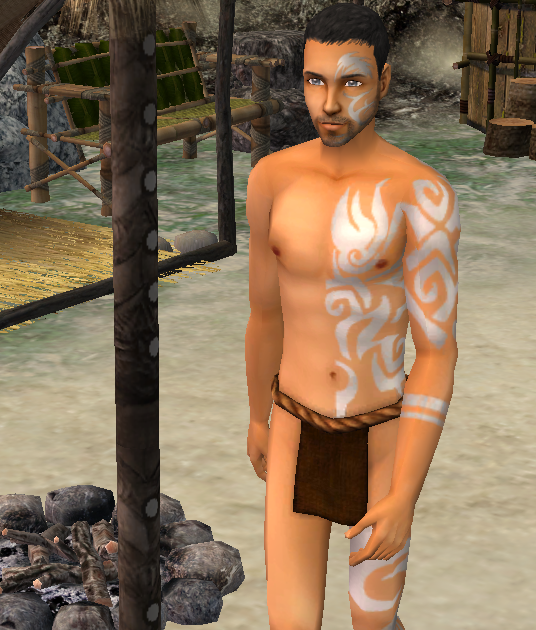 Sims here can gather fruit from the trees, Papayas, Coconuts, or Bananas. Mareva is fond of Bananas. Though I do make her gather the other fruits too. Below she is gathering papayas.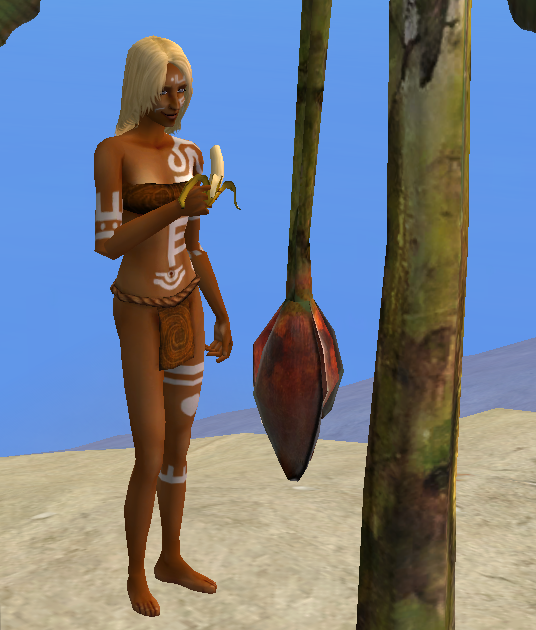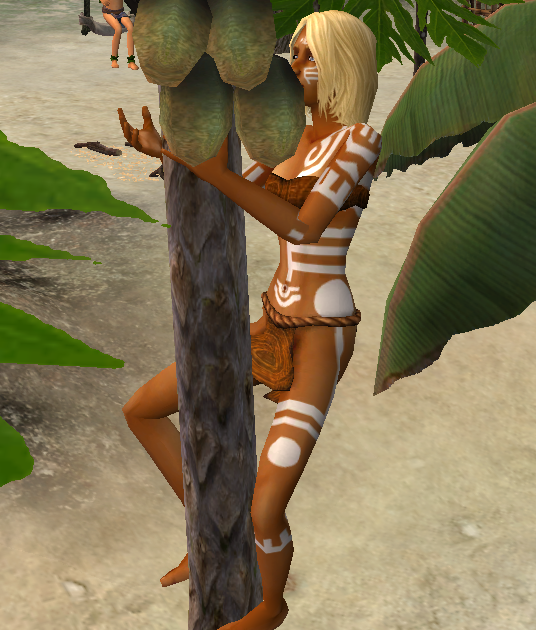 I put in a tree swing for little Bailey too, since as a child on an island he doesn't go to school, and he's too young to fish or gather much in the way of food and resources. He can climb up the Papaya trees because they're smaller. He's fond of papayas.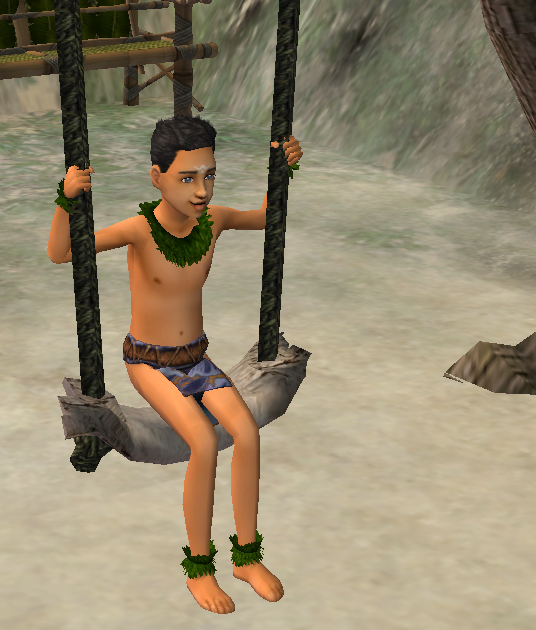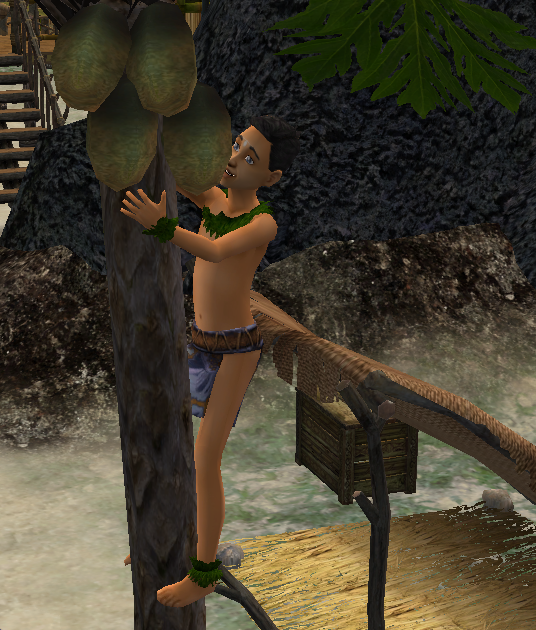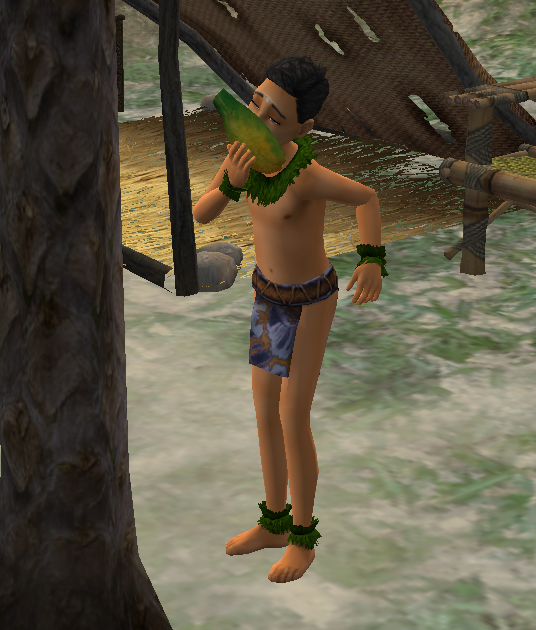 You can still catch butterflies and fireflies too. Roro isn't very good but he managed to catch a few. I had him release them pretty quickly though because I don't like leaving them till they die. I'm weird like that.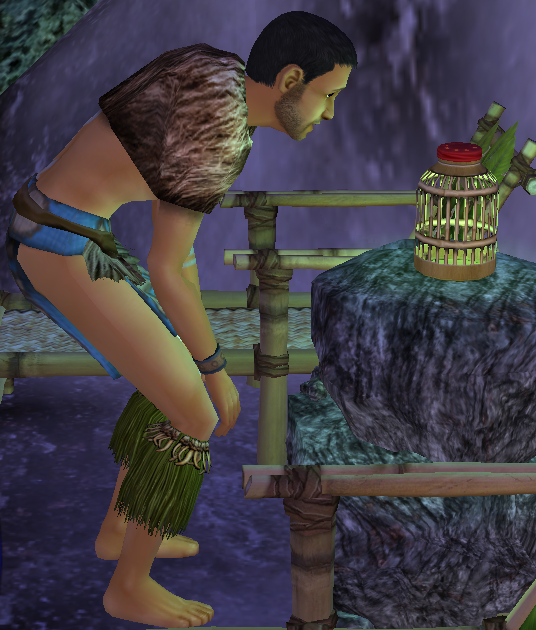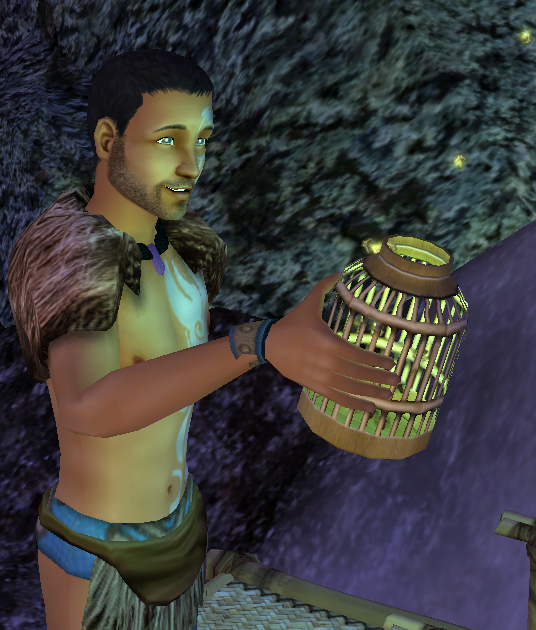 You can't really cheat in this game, but it's designed in a way that you don't even need to really. :3 I'm looking forward to completing Story mode. I'm stuck at the moment, cause the other Castaways up and disappeared. @_@ I haven't been able to find any info either so I may have to start Story mode over.