A few different people have asked me to make a fur wig tutorial, next time I made one. So, when I got this beautiful pink fluffy faux fur a week or so ago, I thought it'd be a perfect opportunity. Life has been surprisingly hectic since then. @_@ Today was the first day that I really had the time to do it.
So, I got out all my supplies, and took pictures as I went. I've uploaded the final tutorial to DeviantArt but I'm very annoyed that they wouldn't let me put up a small teaser pic, and then have them click that to see the whole picture. It's a big file, so I wanted to spare those that are on dial-up, or just plain didn't want to load that big file, just wanted to know what it was. So, rather than linking to it on DeviantArt, I'll post a teaser image here. Just click it, if you want to see the whole image. The final picture is 533 pixels by 5600 pixels. It's hosted on my photobucket, but in the event that goes down, you can also see it here, on
DA
. :[ Oh, and I posted it there, but Ichigo's wig pattern was custom fitted to his head. I did use the
Undead Thread pattern
as a template, but it doesn't really resemble it at all anymore.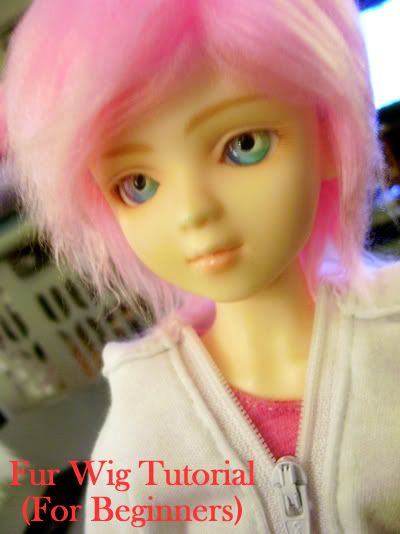 I aimed it towards anyone who wants to make a fur wig, but needs more instruction than 'this is faux fur.. this is your finished wig!'. Yes I really have seen some tutorials that leave out ALL of the steps. Seriously.
I haven't sewn anything in awhile. e_e;; I WANT to sew, but it's been hard to find the inspiration or ambition. I might sew something for Onigiri, or make some more fur wigs, since we picked up a beautiful lavender fur at the same time. Ichigo's fur wig bag is stuffed to overflowing. <3 I used to hate fur wigs, but it's amazing how, seeing one that has been beautifully styled, can make such a difference.