Osaka got me Innis's wig, when she placed a Mint on Card order earlier this week or end of last. I am thankful, and Innis seems well pleased.
Today I carefully picked out the ribbon and bead fastenings that I'd put on his robes initially, and replaced them with ties. Much less bulk and I like how it fits this way. I now feel satisfied enough to try this with the brocades, now that I have PROPERLY finished the test fit. I will keep these cotton robes too, for meetups and other stuff where I don't want to risk ruining really nice outfits.
Anyway, now that Innis is ALL together, I just need to get his white loafers, but those will keep, and give him a fresh faceup now that I know what he needs to look like.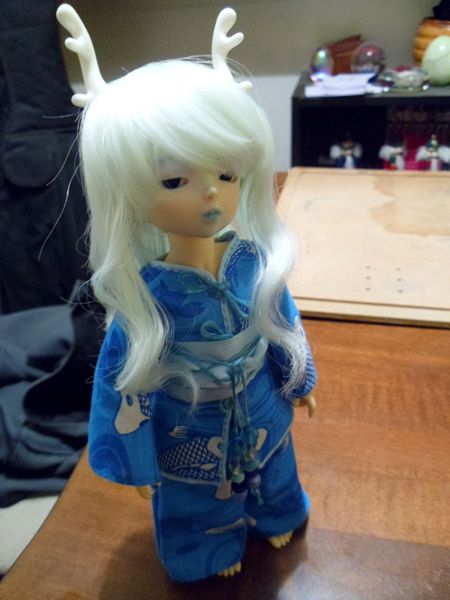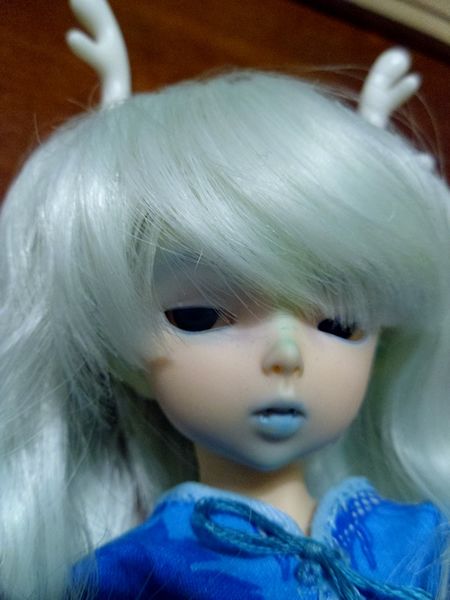 He almost looks pleased in the second photo. :)