I was sewing most of yesterday. I whipped up this lovely striped jacket, which is finished, except for a zipper.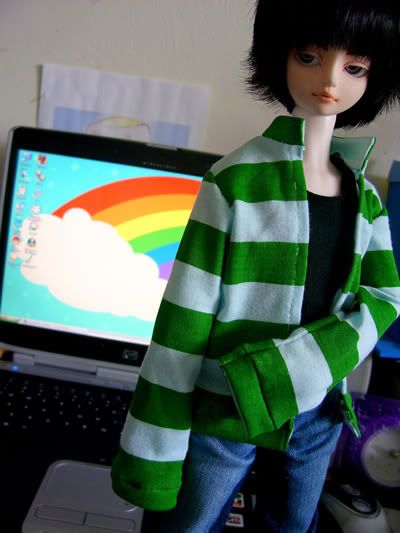 I made the sleeves extra long to account for future mods to Ro's arms.
I also, re-enforced the lace holes on a pair of doll sneakers. I pulled them off Ro's feet and noticed that one of the holes was almost torn through. I decided once I'd finished on shoe, to do a comparison so you could see how it looked before.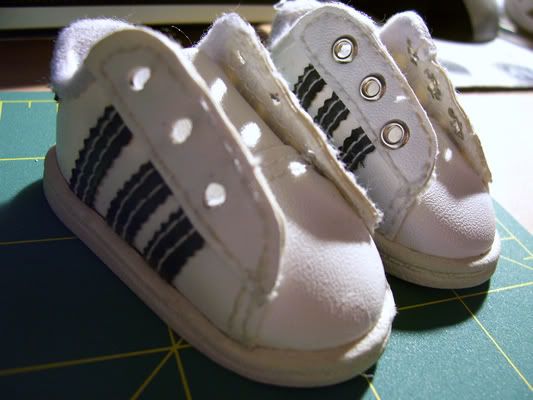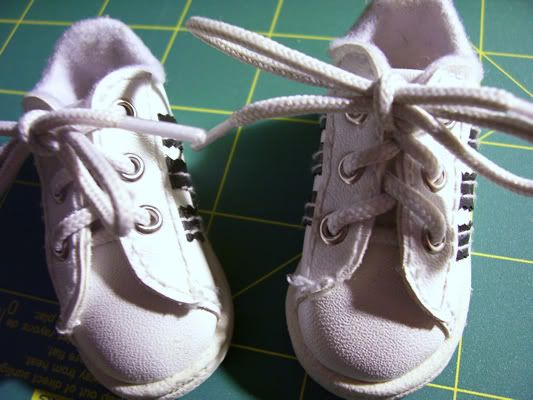 And then of course, the finished product! These shoes are bound to last a very long time now. :) Over time, I will eventually re-enforce all of my sneakers, but only once they need it.
Thanks to Christy for giving me an eyelet tool and appropriate hammer. <3