I have a pattern for a clip on tie, but I really wanted a proper tie, for Ichigo. So I looked online at how to tie a double windsor, because I wasn't sure which method I had taught myself, but it wasn't fancy looking. Turns out the method I knew was called the 4-in-hand. Simple, but not really nice looking. I found these cute illustrations when I googled 'how to tie a double windsor'. First the 4-in-hand method, and then the double windsor.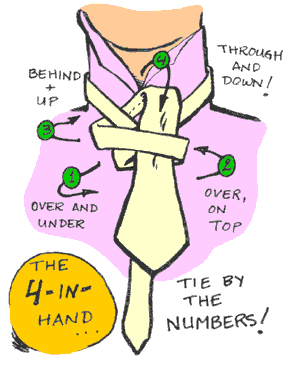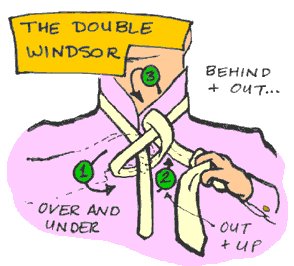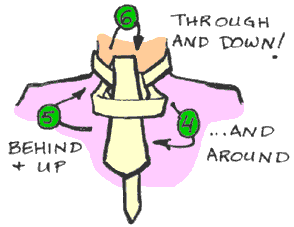 After I'd practiced it a bit on some ribbon I had handy, I realized ribbon would make an okay tie, in the right thickness, and could give me plenty of interesting patterns too. So I tied it to a length I thought was acceptable, and then snipped out a few ties from different ribbons. It doesn't have the fun thickness varient, but it looks just fine, when tucked behind a sweatervest.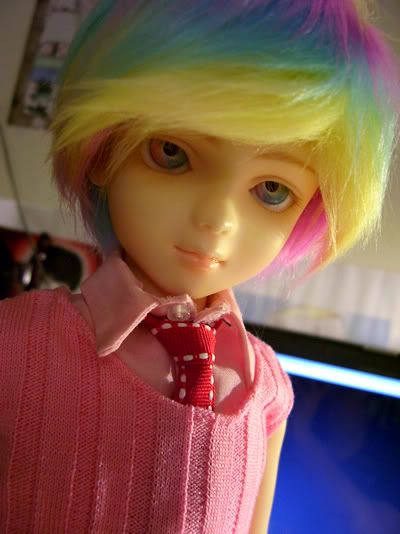 I've spent most of the past day and a half, sewing. I finished up a Yo-sized blouse that I'm really not happy with still, and made for Ichigo a sleeveless button-up shirt, with real and functional buttonholes. I also made the sweatervest, in considerably less time. The collar on the button shirt was the most challenging aspect and it ended up slightly crooked but it looks okay, and isn't really obvious. You can see functional buttons below.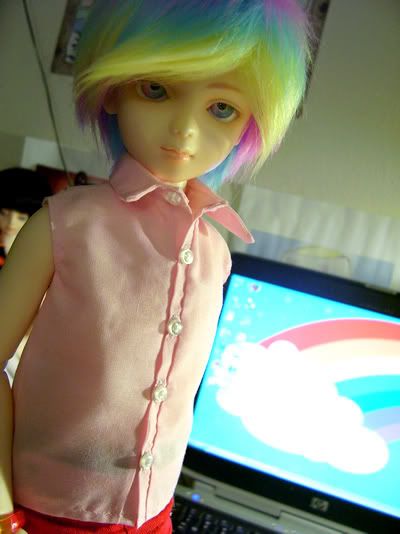 And with one of his ties: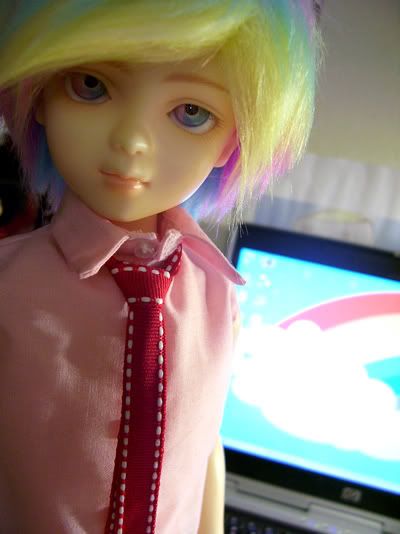 And now, I'm exhausted and I'm going to try and get some sleep before I get serious about packing, later today.