Thanks to
batchix
, for the size suggestion for my canvas. It makes a huge difference, I think. This is at 53%, an 8x10 300dpi canvas. It's so much easier to draw like this, for me anyway. Zoom out, rough sketch the shapes, then zoom in and smooth the lines to the shape I like. Woo!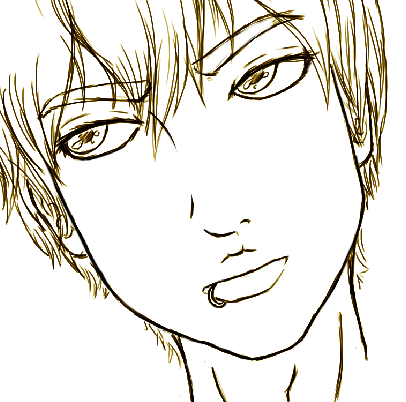 I
love
Painter X by the way. It's smooth and easy and I have yet to see how it's different from Painter IX but I look forward to the subtle differences. The pencil is smoother I think. It's easier to get a feathery look, like for his lashes. I have no idea why I never asked about canvas sizes before. Next I want to learn layering tricks to make coloring easier. @_@
Currently I add new layers and use the airbrush, then erase around the lines, but that gets messy and after several layers, the original lines become blurry and hard to see. I need to figure out if there is a way to select the negative space inside the lines and make it color inside the lines by default. I know that's possibly in Photoshop but I don't use that so that's no help to me.
It's been a long time since I've been able to draw anything I'm happy with, and even longer since I've gotten something finished, with color. The last thing I was really pleased with, was a portrait of Ro. And I drew it about two years ago, right around the time Nick and I moved to Virginia Beach. It was this one: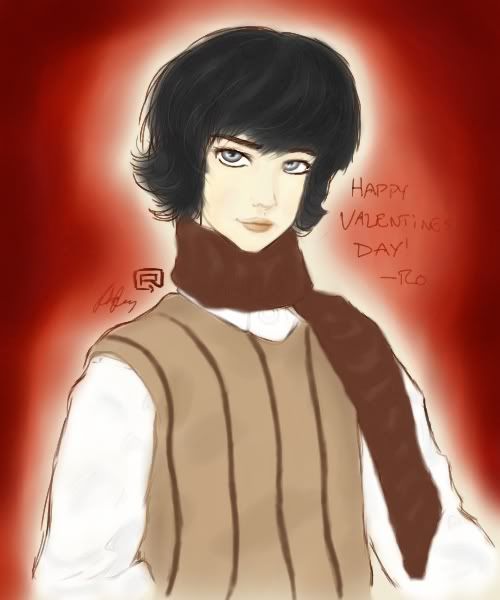 I like the soft colors and shading I can do with the digital airbrush, but I need to figure out how to clone the lines and and do color fills. Shading is the easy part, keeping my lines, is the hard part.