I found this star necklace in one of my doll drawers. I can't remember where I got it, but it's Ichigo's now.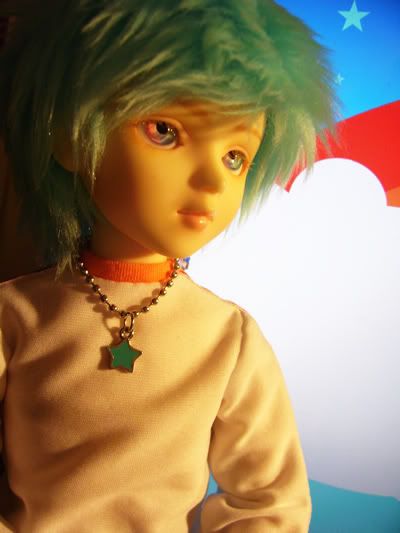 And if you're wondering what that scene behind Ichigo is, have a better look: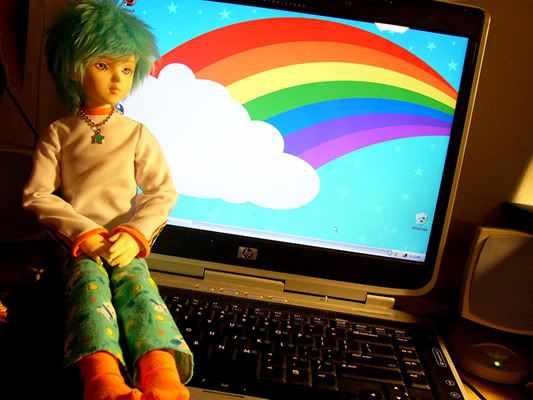 I whipped up this
wallpaper
today, inspired by my love of rainbows, stars, and bright colors.