Please forgive the poor lighting. There was no natural light available when I got home from work.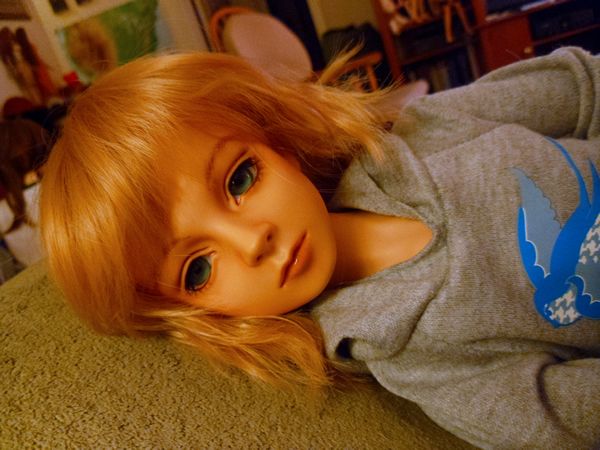 Rowan's proper wig arrived today, and Osaka did his faceup for me while I was at work. He now has a nice soft neutral and natural looking faceup, with a slight smile, and he matches his twin pretty nicely.
Laurel's wig is darker than his (Leekeworld Kosha 8/9 in Sandy Brown), but it's a compelling contrast between the two. I may trim his wig in the next couple of weeks. I'm trying to decide how long I want to leave it, to suit his surfer boy look.
Tomorrow I will get photos of Laurel and Rowen together again, in natural light at some point, to show how they look properly like siblings now.
Yay! I'm so damned happy with him. My Volks dolls amaze me with how pretty they are both in person and photos. Many of my dolls look much better in person, or better in photos.