Well two of the packages I mailed out on Monday have safely landed in the respective places in Texas. Now I'm just waiting to hear back from the person who bought my Littlefee Rachel faceplate.
Mom, when you get the items I sent to you from Faythe, please let me know if the item I included for Steadfast suits. If it doesn't, please send it back as it will fit one of mine, and I will make something else for him.
Ed is still floating about in the postal system. His tracking hasn't updated since 3:24am EST today. I'm a bit nervous about this, but trying to be level-headed and reasonable.
To compensate, I've done some stress sleeping, and tried some active posting on Ravelry and Den of Angels. I will be MUCH calmer once Ed lands with me, fingers crossed that it's in the morning and he is undamaged.
I've posted a series of emotional response images of Ed in The Waiting Room thread on Ravelry, including this one, with the following message:
"Bah! Ed apparently slept in lockdown in Florida. I'm imaging he caused a ruckus of some sort when his impromptu Florida vacation was interrupted. He was released at 3am and tracking has not updated since. e_e;; ED, GET YOUR BUTT HOME!"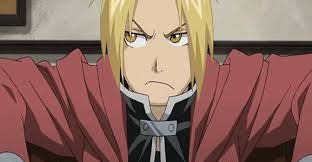 In positive news, I did sew some boxers for Ed last night so that I can take photos as soon as he gets here.
If I can scare up some red material in the right weight, I might make him a red hoodie with his signature image (the flamel cross) on the back. I don't have black fabric paint so I might.. either do an iron on, or a carefully stitched detail applique. Never done that WELL so, I'm nervous about trying that method, but it could look cool.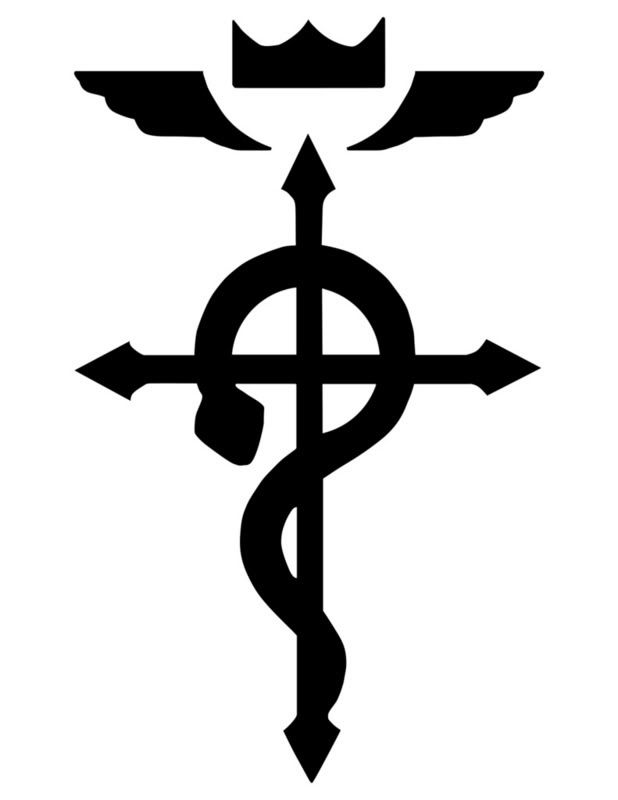 It's kind of a bunch of detail to try to stitch down. So.. I will have to think about my best option.
I'm thinking my Ed will probably wear more modern clothing. His red hoodie in place of the signature coat, dark jeans or pants, and stompy black boots. I never really liked his black outfit that he wears under the coat anyway. @_@ I COULD make it, but why make something I dislike?