I made some things! Some of these things went smoothly and happily, and one of these things made me angrier than I can even express in words.
Luckily, they all turned out beautifully (frustration aside), and the recipients seem quite pleased.
Rowan got some lovely fingerless mitts.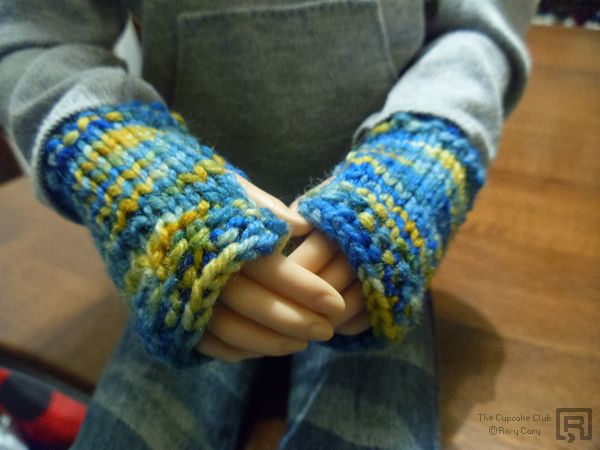 October got a cute little hat with the some of the leftover yarn from Rowan's mitts.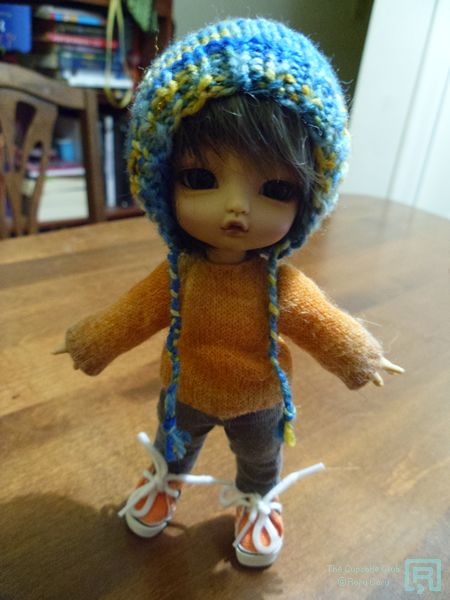 Robbie got a perfectly scaled down cowl, which was a stitch for stitch scaling using fingering weight yarn and size 1 US needles (worked exactly to Human scaled pattern).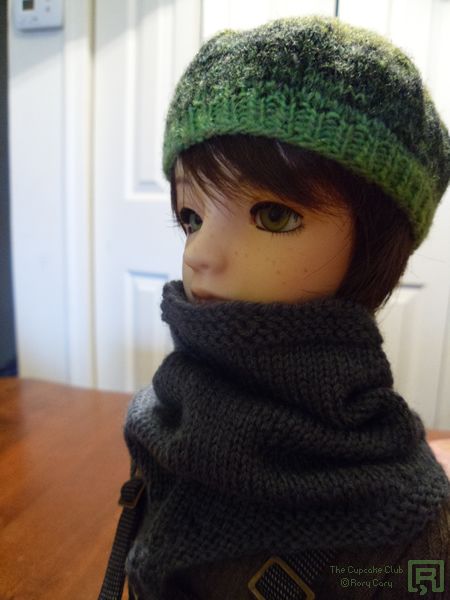 This was my first successful scaling down. Now I feel a little more ready to MAYBE tackle some of the beautiful baby and toddler sweater patterns in the knitting books I've gotten over the years for my Yo-SD sized dolls.
Osaka/Allister helped me to figure out both the weight of yarn I needed to use, and the correct needle to get the right gauge, so I will probably ask for her help in doing that to size down the baby sweaters.
I want to make a very particular sweater from one of the books but I don't have the book in front of me so I can't easily recall the name of it.
My next project I think will be a Ravenclaw scarf for Robbie though, because he would be Ravenclaw. Which is funny to me, because Ro (also a self-doll) is definitely Hufflepuff, I sort as a Gryffindor, and 11 year old me would have most definitely been a Slytherin. @_@
I think when I get Ro back onto a body he will get a Hufflepuff scarf and a hat with a Badger on it in house colors. I also think I want a Draco doll (I had someone in mind but that company is temporarily discontinuing production), and he will need Slytherin colors. Zephi may get Gryffindor colors. Someone will at any rate.
It should be noted the Hogwarts theme is partially what's gotten me back into knitting. All of the above projects have been made for the Hogwarts at Ravelry group, and while my hands and ache a bit from the cowl, over all I feel much more productive.