Okay.. So I've been offline for a few days, not counting last night. I got mostly caught up on reading my livejournal friendslist, and MAN do ya'll post alot. XD;; Seriously, I had to go back 120 entires till I found one I'd already read. This is like, three days worth of posts too. I'm not like gonna do a friends cut or anything, cause I love ya'll and there isn't anyone I want to not read on my list. Just commenting that ya'll write alot. XD;;
Anyway, that's not what I wanted to say. I have a crapton of photos to post, which I may or may not spread out over two or three entries. To start off, I made Declan a new wig. Christy was kind enough to share this beautiful natural red faux fur she has. It's a nice color, kind of a fox red.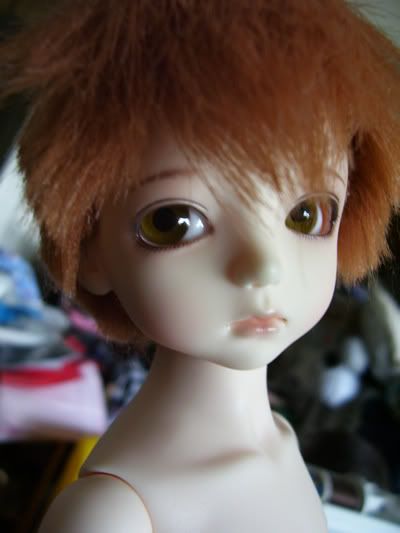 Despite the pouty look, Declan seems pleased, in my opinion.
And speaking of pleased, I got a package from my buddy Alison the other day. She made a lovely hat and scarf set for Ichigo, shown below, and included some other sweet stuffs. :3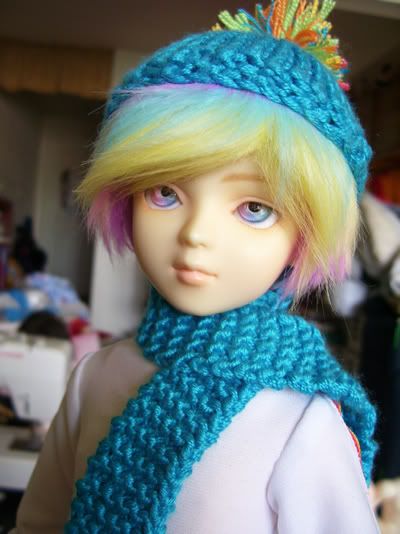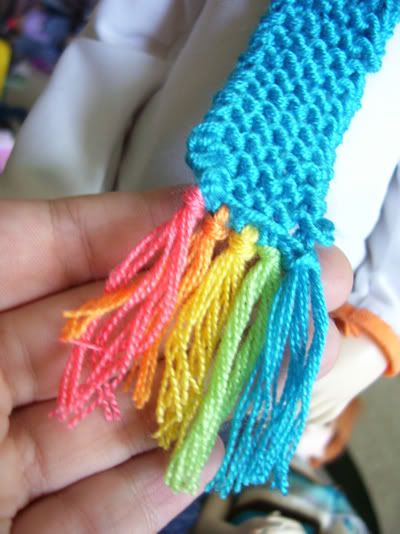 They were in this adorable little Hello Kity bag that made me squeal with delight. And, the note she included was on ADORABLE stationary. I blurred out the note for privacy but you can see the really cute design. :3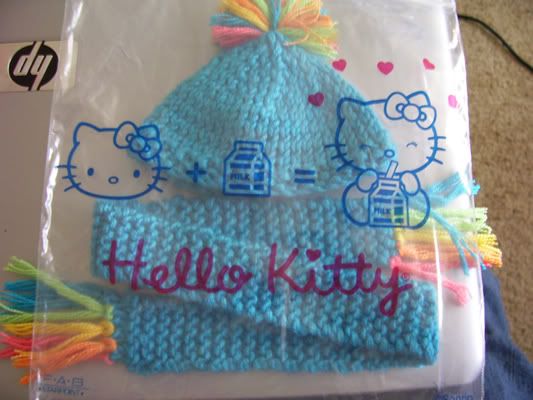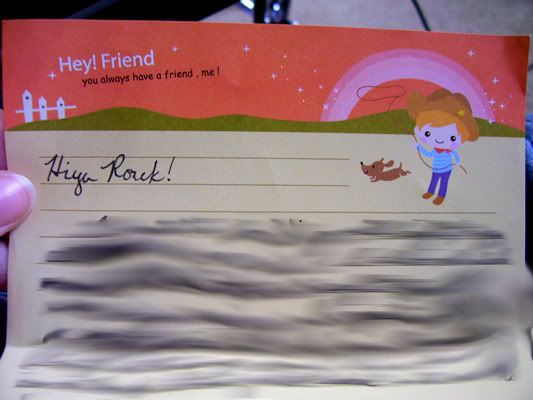 Also included were these really cute lavender flower buttons, this t-shirt iron on, and this beautiful flowered fabric. :3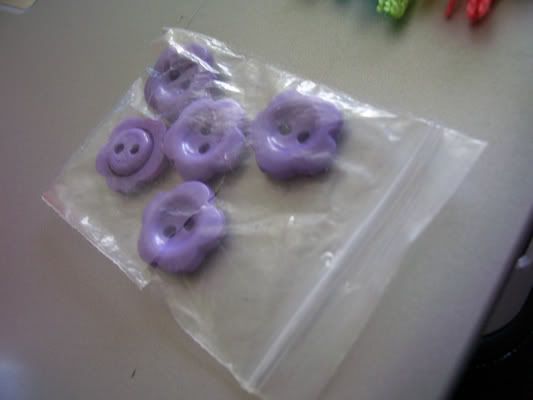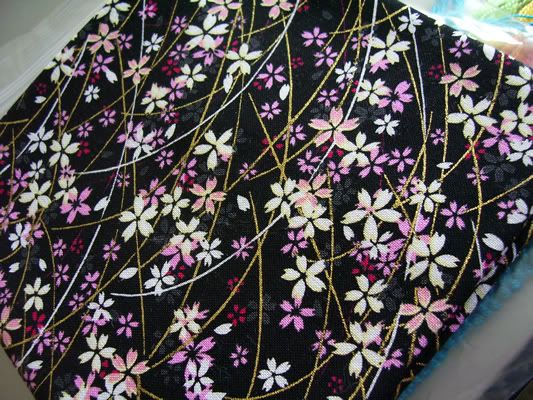 I don't know exactly what I'm going to do yet with the buttons or the beautiful fabric, but the iron-on is gonna be a shirt for Elliot, since it's perfectly scaled for SD size. :3 Thank you so much Alison! <3
Next entry up in a bit, with Declan pictures and all. :3