So, I've been playing with Declan a bit more now that I know who he is, doll-wise. After making his red wig, I decided to get started on some pants or shorts more fitting to his character, because while he is adorable in the green overalls, they're not quite him, I think.
So, I made these. You can see them better
here, on my DeviantArt
.
And, I wanted to get some photos of him so, I took him with, when Christy and I ran to the store later, and got a few photos outside. She lives in a beautiful apartment complex, with a decorative pond, and a few lovely manicured gardens all over the place.
We got a shot of Declan in one of the blossoming trees. :3 The wind made his wig all fluffy.
You can sort of see the water in this shot, but it doesn't properly portray the beautiful scene, so I got a better shot of it. As you may imagine, there are ducks all over, especially around the water. This time of year, they are fat and happy.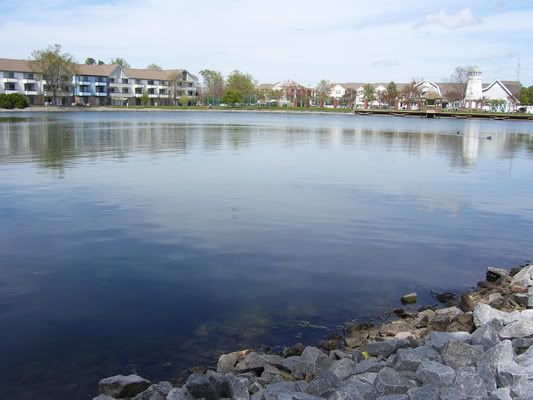 And I got a couple more shots of Declan, on by the water, and one relaxing on some rocks in one of the gardens.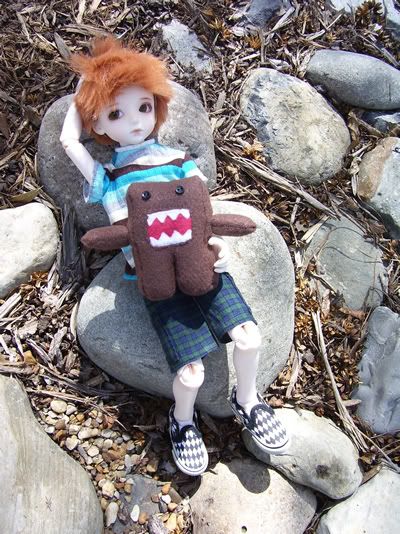 And once we got back indoors I took a picture of Declan and Ichigo. :3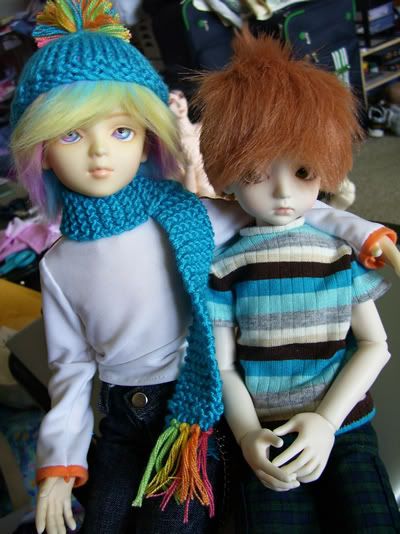 All in all I've been productive, and DESPITE the high stress last two and a half to three weeks, I'm feeling pretty good, in general. @_@