Well, I sewed Ichigo a new shirt. I've loved this shirt that belongs to Christy, since I first saw it, and I wanted one for myself, with a slight twist. Mine has rainbow stripes and orange cuffs and collar. :D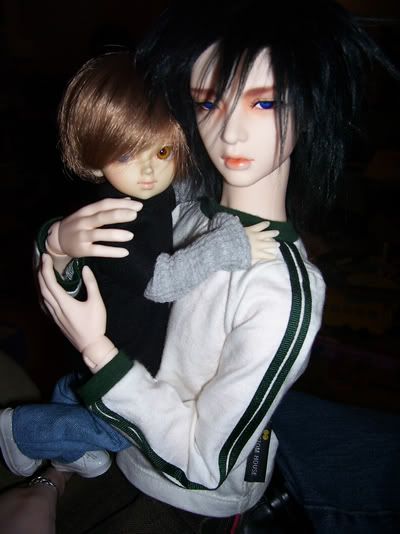 You can see her beautiful Souldoll Jinwoo boy modeling it, and playing with Reggie here.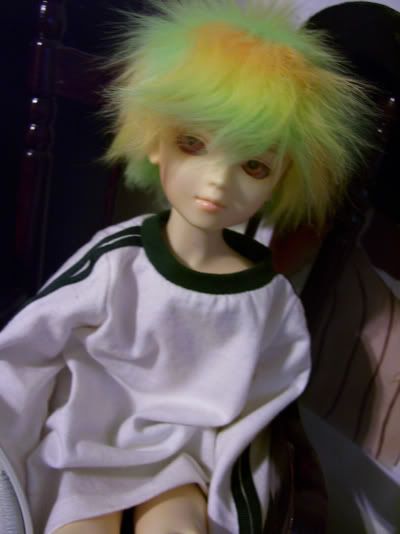 And one of Ichigo wearing it, though it's rather too big for him.
And, the shirt I made! :D