I did a little bit of retail therapy this morning after a trip to the DMV. I needed to pick up a prescription at work, and I did what I always do and looked around the toy section and saw THIS GUY (Neighthan Rot):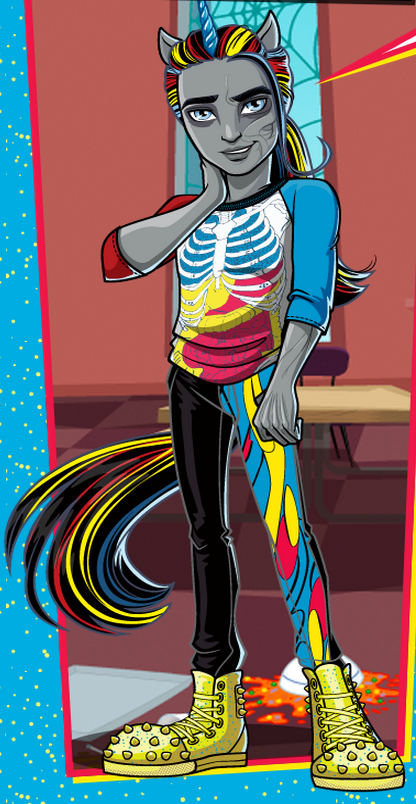 I mostly collect the Monster High BOYS so I was pretty thrilled, and he was like half-price, because the box was a little dinged up and he was already on sale.
No pics of him deboxed because I don't have room to display my Monster High dolls at the moment but I carefully deboxed him and put him with my other Mansters.
I also texted Faythe and sorted some details for a trade, and I will have two new Monster High dolls under the tree for Christmas. I'm not sure which tree: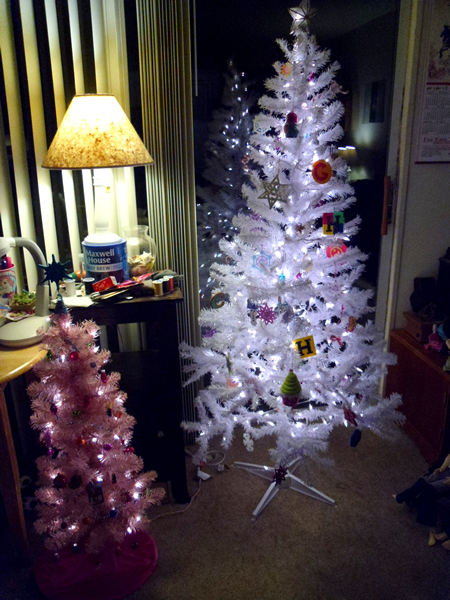 Osaka put them up last night? Maybe the night before? I think it was Wednesday evening. They look good. She has been making My Little Pony ShrinkyDink ornaments most of the day for them, and they've turned out fantastically.
I also picked up my very first set of flannel sheets. They have little Yeti/Abominable Snowmen on them. I totally got them from the kids section, because why wouldn't I? They're super cute and incredibly soft.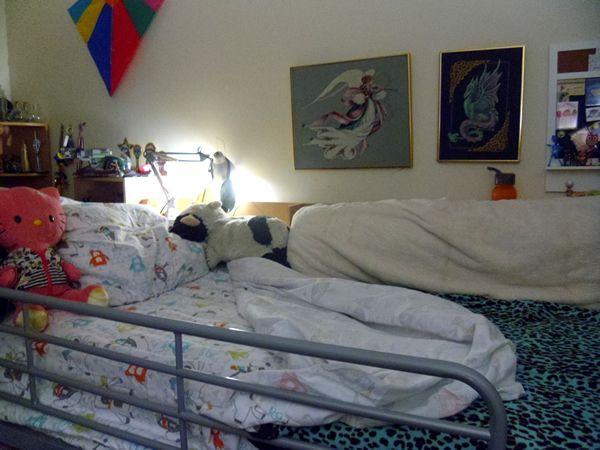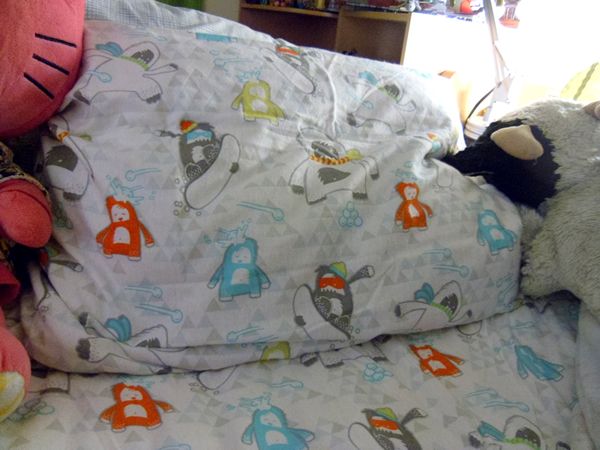 I have stripped off most of my blankets because.. flannel sheets. I don't want to roast. I now have a few different sets of sheets which makes me happy. I like having options. When I got my bed, I bought two sets of sheets: brown, and ivory/cream. I also got pillowcases and blankets that would coordinate with them. Then shortly before I got laid off I purchased some grey sheets with the last of a gift card I'd gotten, and a matching case for my body pillow. I'd still like a few more options (LIKE LEGO SHEETS AND BLANKETS) but I'm pretty happy with my current options now.
I'm still a bit stressed because the DMV that I faxed some forms to back in October lost them, but I was able to get my Virginia ID today, and mail off the form for the correction when I got home, so as soon as I receive the letter that they have received and reviewed that, I can go back and be done with it. My progress is slow but steady.
I'm wondering why exactly I had the two panic attacks, and especially so close together but I am calmed down for now, and I didn't spend a ridiculous amount in retail therapy. I got things I'd been looking hard at and thought over, instead of just something shiny. I am pleased with myself for that.