Specifically I made what turned out to be a little rug for October, and a little lilac bunny for Amelia.
The rug was supposed to be a bunny, but the I made the swatch too big, and I knit it on needles too small, so I got this super dense fabric that really couldn't be anything other than a doll rug.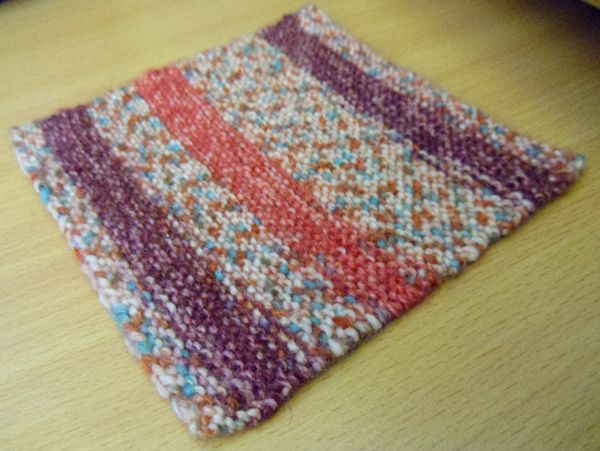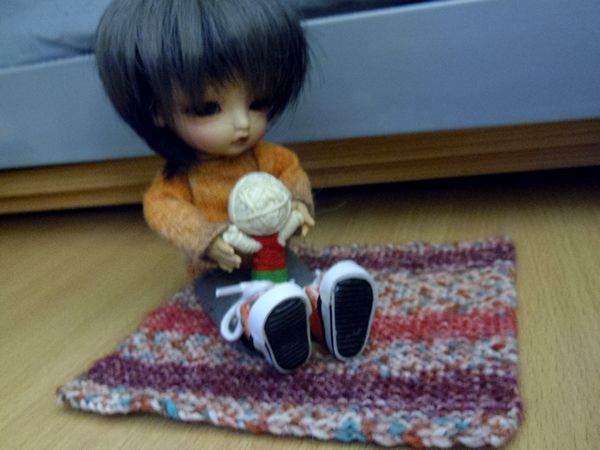 So I tried again, and I got the square done before I went to sleep this morning, and finished it as a bunny before work this afternoon. The bunny is a little rough, but I think it's a good first try.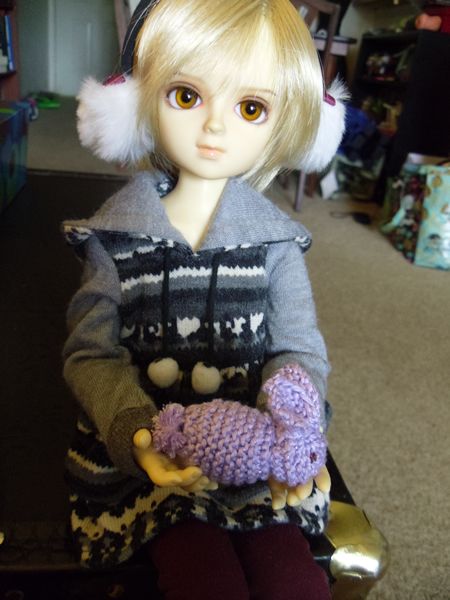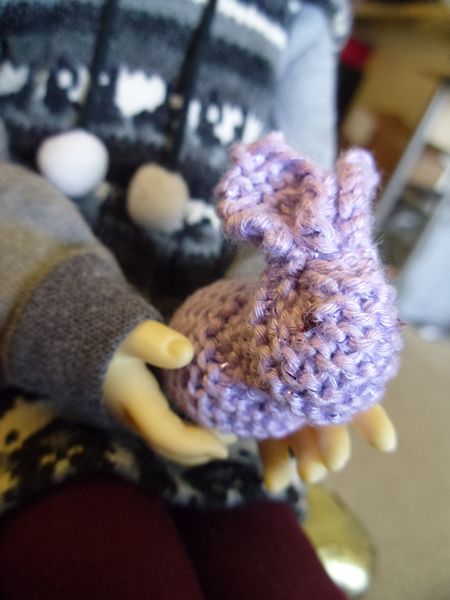 I put the pompom in the wrong spot to follow the pattern by accident. I couldn't figure out why it looked off until I pulled the image back up. Oh well, I'll do it the other way next bun.