I finished up Doran's kilt today, aside from fasteners. I also made a sporran from black faux leather, and white faux fur. It hangs from a silver chain. I still kind of want to make a belt with an appropriate buckle, but it can wait a bit. I will be making a sweater next, and a tank top, so that Doran has a top to wear, whether it's warm or cold. I'm also debating making anklewarmers, that would end just above the hooves, rather than kilt hose. I know I said so last post but still..
Anyway, photos! Chris is obligingly modeling for me. :D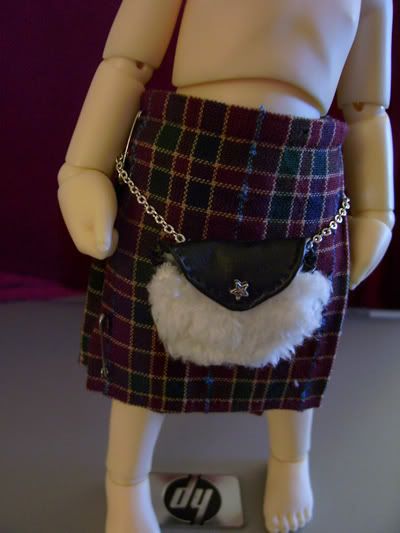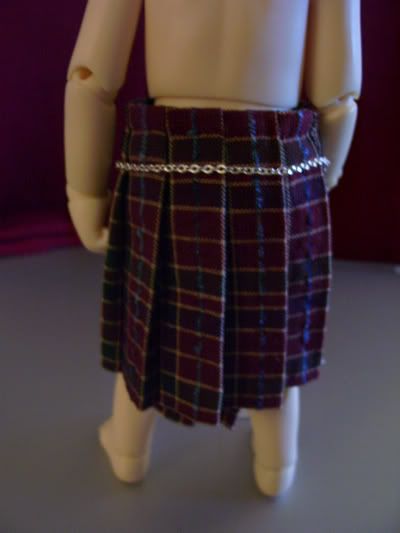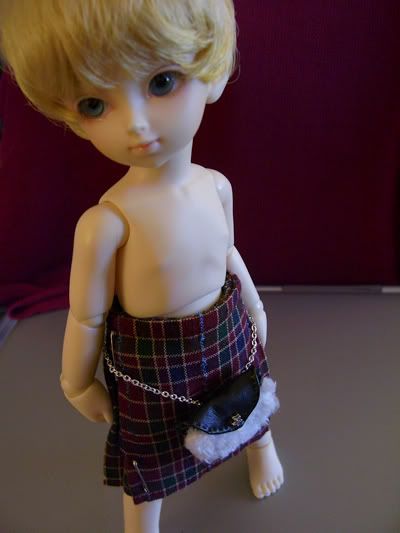 And, I even had a tiny safety pin appropriately scaled for a kilt pin. Huzzah!
Also Christy baked my birthday cupcakes today, so once we've frosted them, I shall post pics of them! Yay cupcakes!