I'm sorry for being so silent lately. I've had a somewhat regular internet signal lately but I just haven't done much aside from reading other people's entries. I did take photos of Christy's Kamau, when he arrived on the 15th(?). He shipped on my birthday, and the day ended up being lucky all day. In fact pretty much all last week was great. :]
Anyway here are the photos. They're a little blurry because of how excited we were, and my hands were shaking a bit. :] Kamau is GORGEOUS and HUGE.
Look at the size of that box!
Christy is not a short woman and it makes her look TEENY. She's like 5'7", I believe.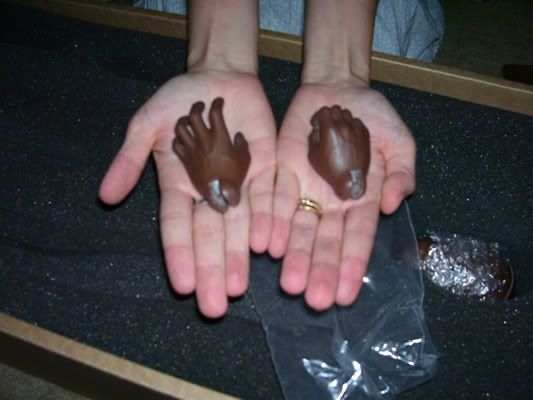 Look at the size of those hands! They're only slightly smaller than Little Man's hands!
Look how HUGE the hand is compared to a Yo-SD! :O
She was straining to lift him at this point. You can see her arm muscles flexing for all they're worth to lift that huge heavy man.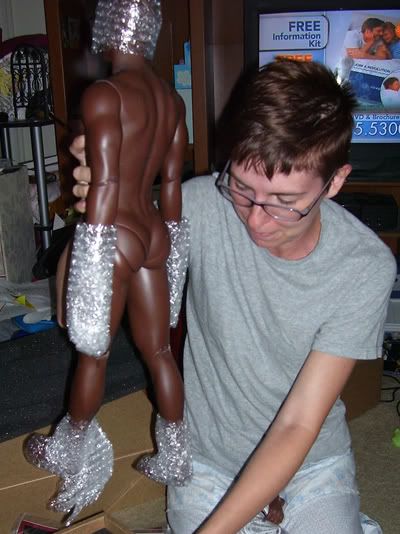 This pic is only editted because Christy was making a >:O sort of face at the size of him. XD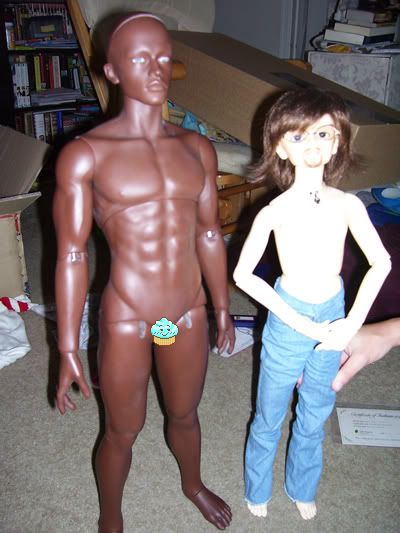 Look how tiny he makes Christian look! Christian is an SD-13, and rather stocky as SD boys go.
That would be a Dollshe foot that looks so tiny next to that big old EID foot. :]
Just, WOW. Elder Iplehouse boys are ENORMOUS. Gorgeous, but HUGE. I totally want two of them. LOL.
And I know I've been promising photos of Jessie but I haven't gotten to take pictures yet due to being all over the place during the day. I will try to get photos tomorrow after our adventures. :]