I asked Osaka which doll she might like most to see (since we both miss each other and our respective dolls very much), and she said she'd like to see Robbie and Owen, so I did a little photoshoot.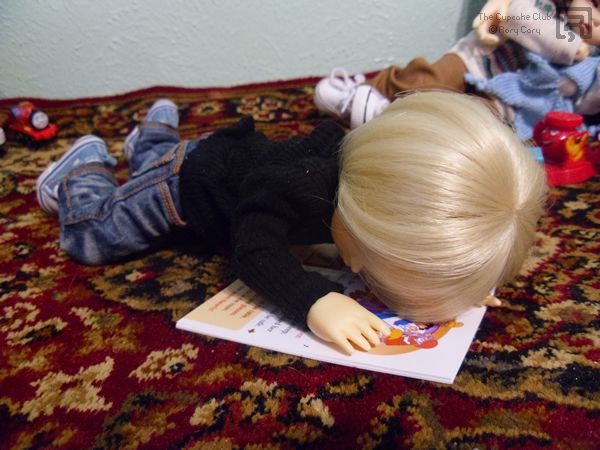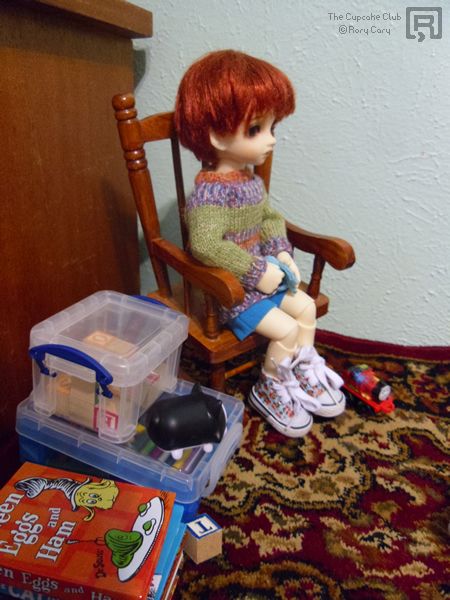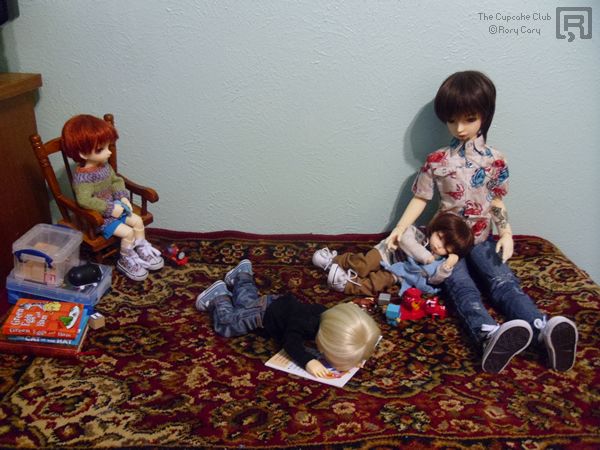 Basically Robbie lets the babies play until they fall asleep, and Owen puts away the toys on his own (because he likes to, not because he is asked to), then finds a quiet place to sit and be alone. Robbie doesn't have any little hidy holes in his house so the little rocker in the corner has to do.
Owen tends to prefer solo play or side by side, rather than interactive, and he doesn't generally PLAY HARD OR GO HOME like Simon does. Christopher can play quietly but will do interactive play, and tends to get played out after a short while because his other playmates (Lorelei, who belongs to Osaka, and Sarabelle who belongs to me) are lower key. I'm not sure that he has ever tried interactive play with Owen because Owen tends to go and try to find a place to hide until his brother falls asleep or is completely occupied.