So I unintentionally left everyone hanging since my last post. @_@ I did go to the job interview and explained the distance and was pointed back to the website and advised to apply directly to the stores in the town I live in, as they ARE hiring. They did say that they would be happy to re-schedule my interview in the event that I couldn't get a position with the one in Virginia Beach. I have applied and am waiting to hear back.
I also took a bunch of photos of Robbie yesterday. It was nice playing with him and I realized he really doesn't have much in the way of clothes, and I need to remedy that.
I have made two additional doll purchases since my last post, both for hands. I placed and order with Volks USA for the hands that I've wanted for Robbie since I got him on a body, and also nabbed a pair for Osaka's Oliver since they've been out of stock for like EVER, and we both wanted this particular pair.
Then today after a little bit of back and forth with FunnyLori I decided to order some Tiny Delf fists for October in hopes that I could get the shirts over his hands with those, and found that while Luts is willing to combine orders, they will not let you buy something less than $10 on its own. So I ordered the fists, the scissor hands, and a pair of eyelashes and have contacted them to combine the orders. If they choose not to, I will cancel the second order and get the hands at a later date. I'm not too worried about the color matching since Zephi and October are a year apart and IDENTICAL in coloring.
The first pictures I took of Robbie were for photo reference of his tattoos, and then I took pictures of all the glasses I have in that size, then just a couple for fun. :D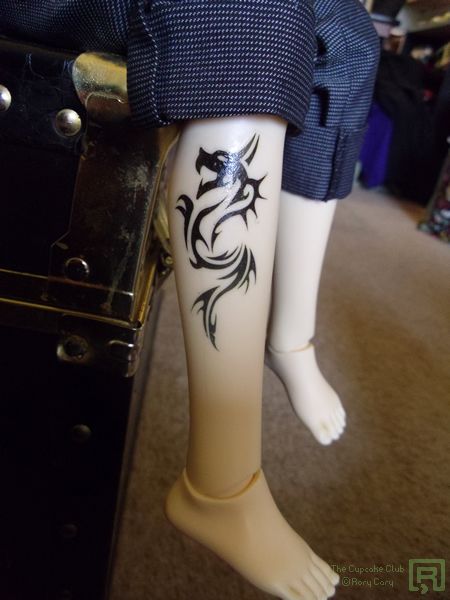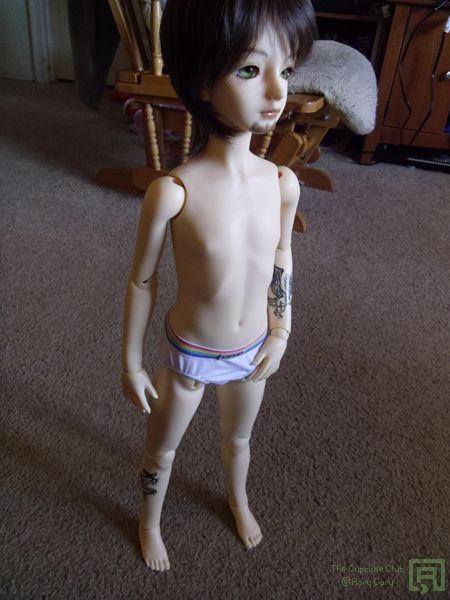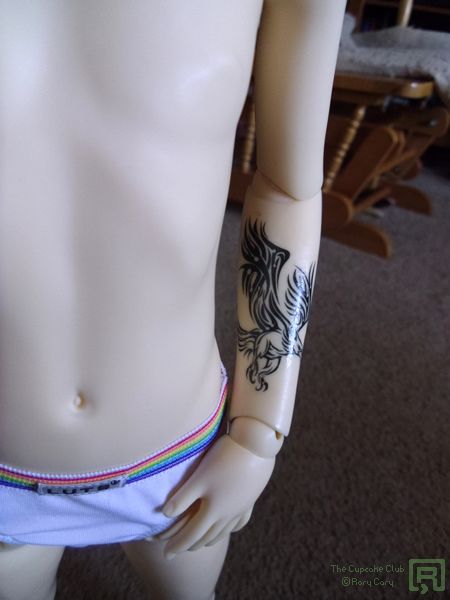 Each of Robbie's tattoos represents one that I have. I have a rainbow star on my back, a phoenix on my arm, and a furry cat on my leg. He has a colorful star on his back, an eagle(?) on his arm, and a dragon on his leg.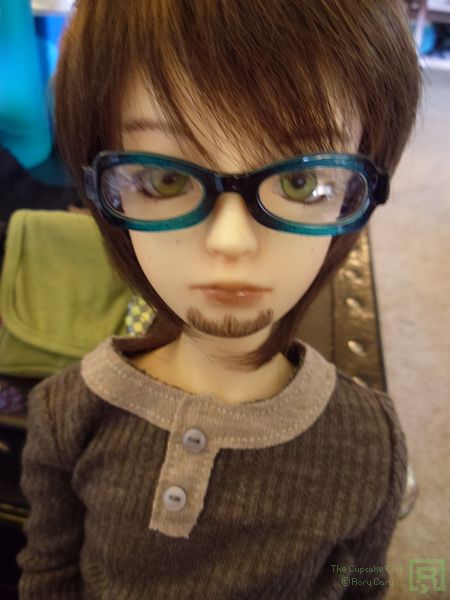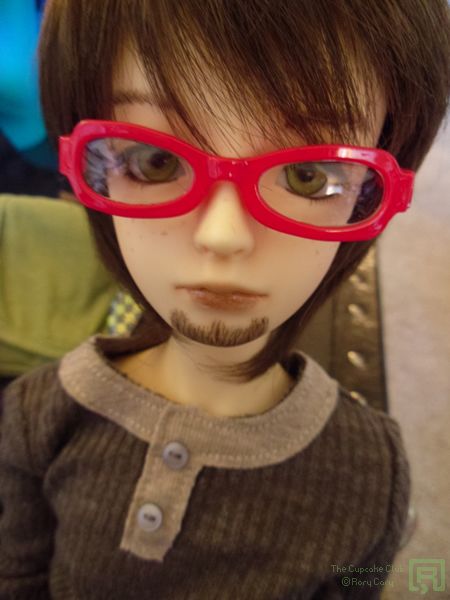 The plastic glasses were from Dollmore, and the metal ones were from Aileen Doll.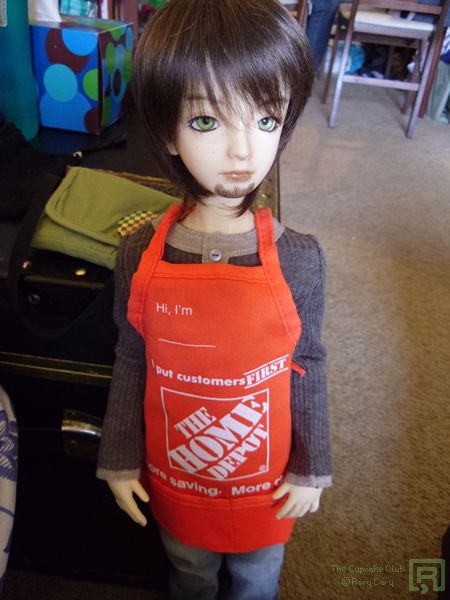 Remember when I worked at Home Depot? There was this promotional little mini apron generally used for work displays and stuff, but I managed to get one to keep for myself. This was WELL before Robbie had a body but I hoped it would fit him one day and it does, quite well. :3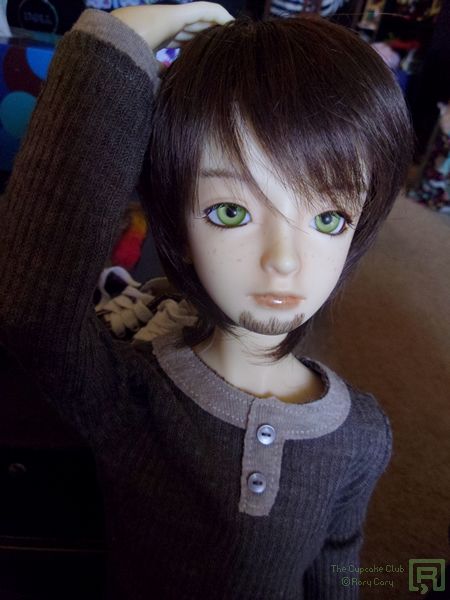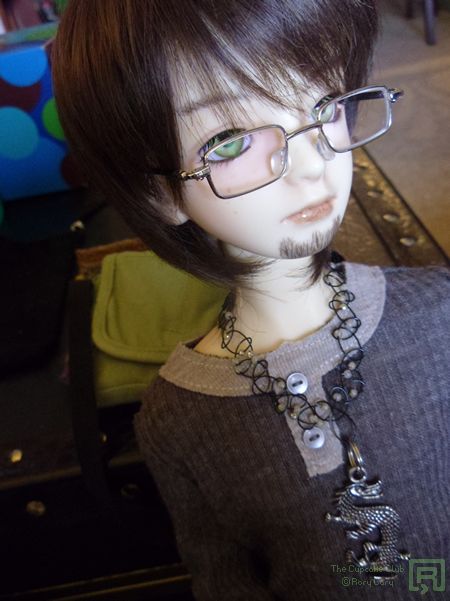 I thought I took more photos but I spent much of my time carefully re-organizing his little chest of clothes. I need more so I can split his stuff from the other SD sized stuff. Some stuff is communal, some is his, some is Rowans, some Avery's. I'd like them each to have their own special box for their items eventually. Nice decorative and functional boxes that can store lots of clothes and shoes and accessories.