I've ordered my Beyla boy's wig and eyes. I settled on the pale blue eyes, and I've gotten a feel for who he might be.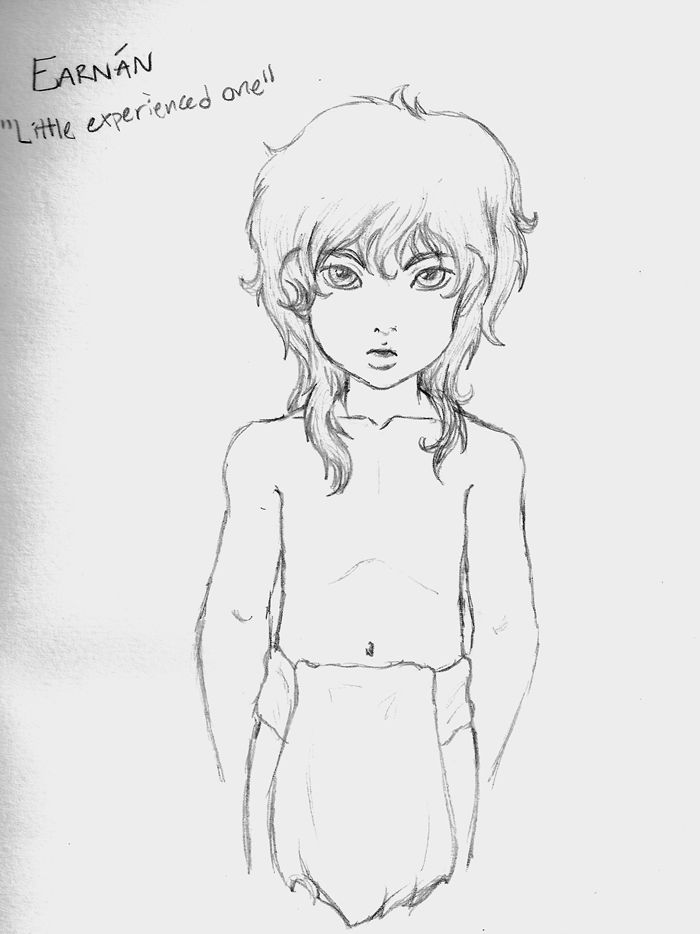 His name is Earnán, and he is a Phoenix. Earnán translates to "Little Experienced One", which I think is appropriate for a Phoenix. And if I end up bored with his look, I can just redo it. I figure he regenerates a bit like The Doctor. :B No two incarnations need be the same.
I'd like to paint a Phoenix on his chest or back, but I'm having a hard time narrowing down exactly what position I want to use.
I should have both the eyes, and wig, in hand by Friday, which is when I'm hoping to re-do his faceup and maybe sketch out his markings. I'm wanting a more serious face, than the soft little baby face he's got with the current faceup, that was Moonbeam.