I think Earnán's faceup turned out okay. :] I did it mostly with oranges and reds, and a bit of pink on his cheeks, and lips to balance it out. He looks soft, but fierce, and his auburn wig makes me very happy.
It'll be a week or more until I get his top lashes in, because I need to order them from Denver Doll. I forgot to add them to the order when I got his wig. But I LOVE the blue hypnotic eyes from Mint on Card. They are beautiful, vibrant, and low enough dome that they are easy to place, without being so low that they look odd.
I don't know yet what he'll wear, but I'm thinking alot of fiery reds, golds, and oranges, with some blue to make his eyes pop.
Anyway you're here for the pics. :B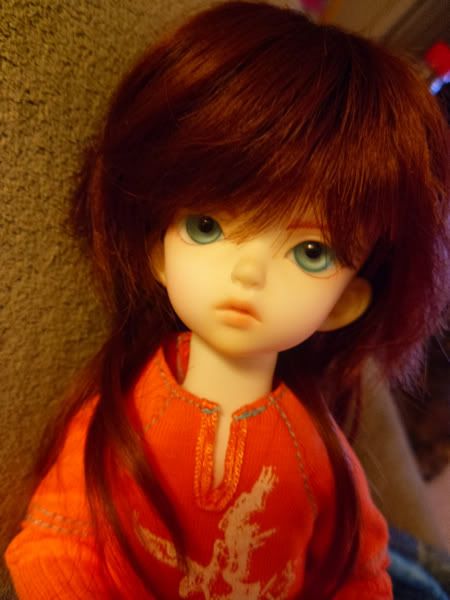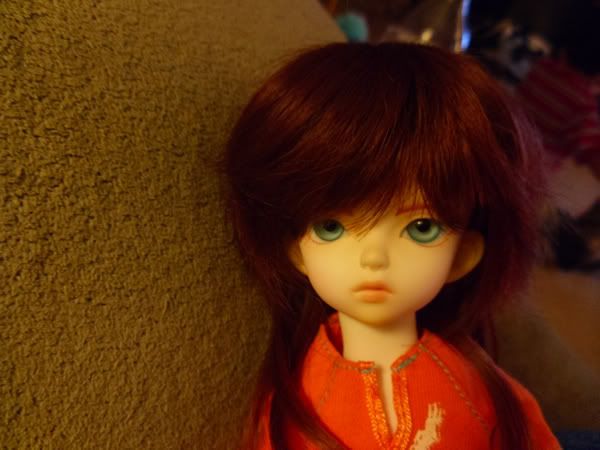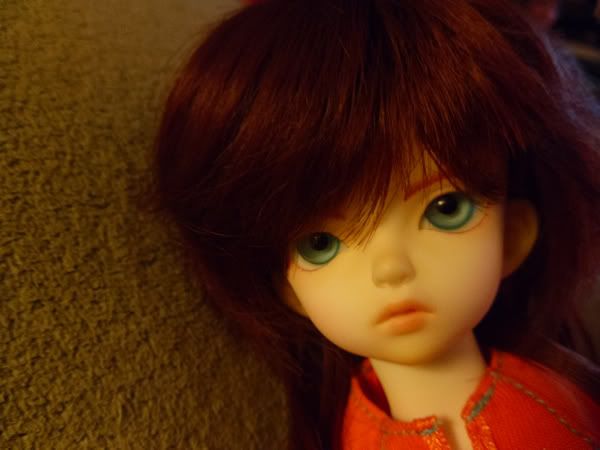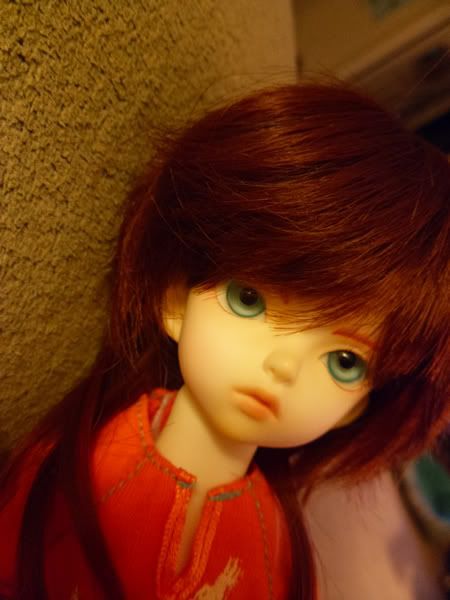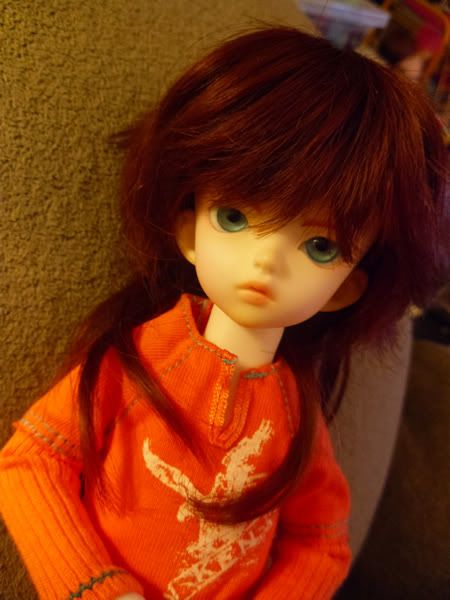 I do plan to re-shell Moonbeam, because she was strongly intertwined with Starshine's story. It's just that I had her in the wrong doll. I'm pondering a whiteskin Littlefee, possibly Lishe or Chiwoo Elf, but I'm doing alot of considering, as her dragon friend will be tied in as well, and I want them all the same scale, with similar aesthetics.
I will probably be re-doing Doran's faceup in the next week or two. Doing Earnán's has restored a bit of my confidence in my abilities. Long ago, when last I tried to faceup Ro, it went so badly that I gave it up entirely for a couple of years. Osaka was kind enough to paint some of my incoming dolls for me, but I did Reji, and Orion, and now Earnán, and am feeling more confident in my abilities again. I'm certainly not commission skilled, but I do well enough for my tastes. :]