Okay so I posted a photo of just my bed, but I wanted to show what the whole room looks like, so I took some new photos this morning.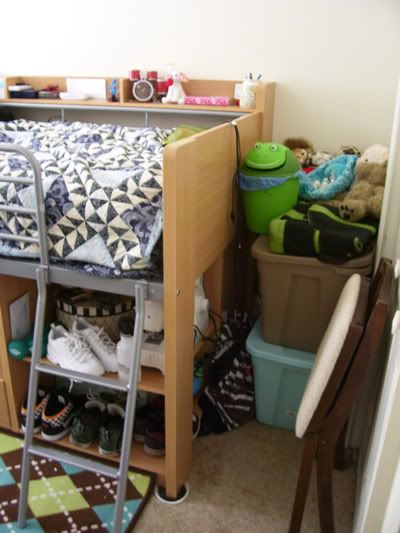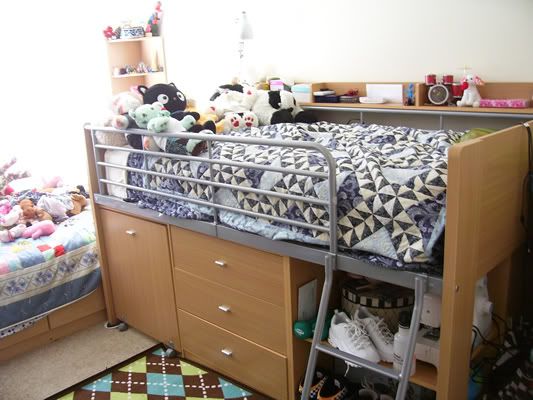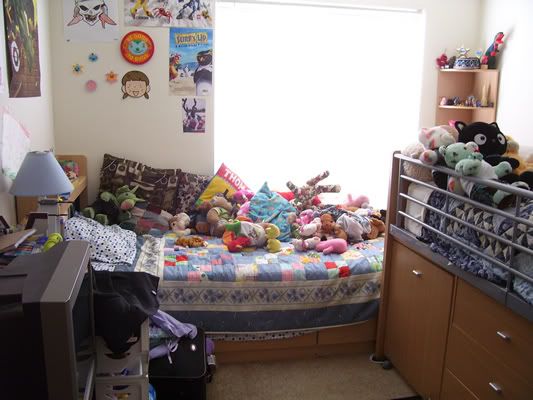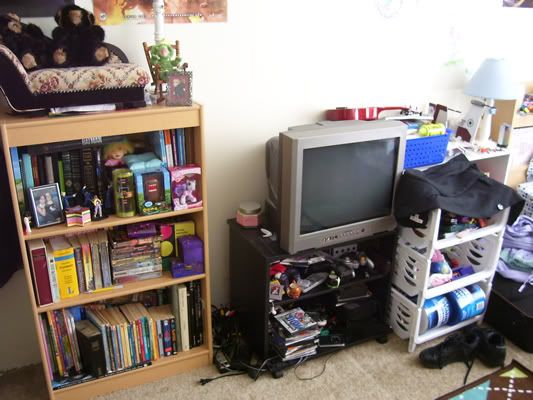 The other bed is Ringo's obviously, and the suitcase visible is his Grandma's. She's visiting for a few days for his birthday.
These photos are mostly for the benefit of Wotan, who knows what this room looked like before.