So, about 20 minutes before I was about to head out to the bus stop this morning, there was a knock on the door. This was maybe, MAYBE five minutes after Christy went "Oh snot, Lagoon is out for delivery, I hope they deliver it before the parent teacher conference".
Osaka and I were delighted by the polkadot packing tape. Please excuse the blurriness of my photos, my hands were shaking in excitement.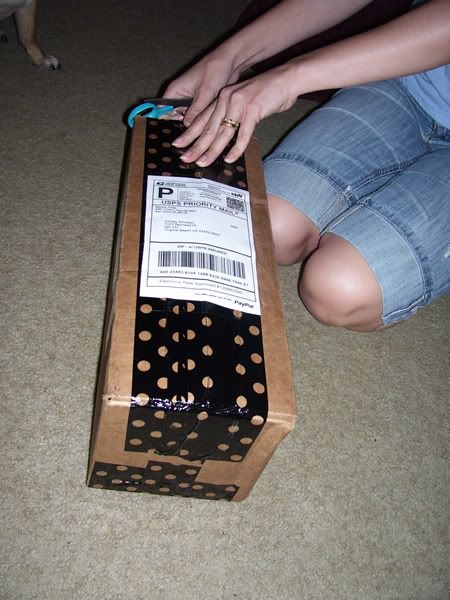 The outfit in the little decorative box. Every detail was just so cute. :]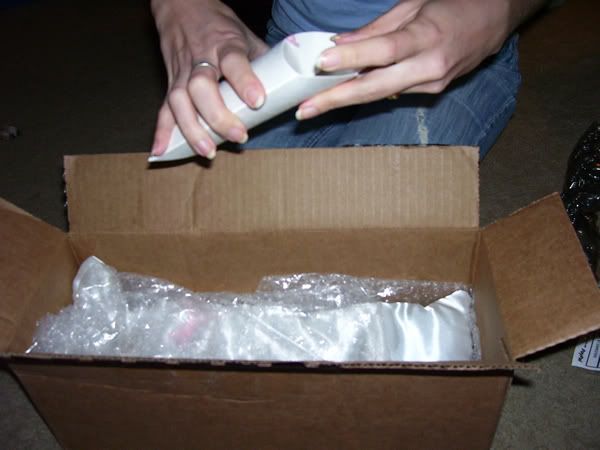 A better shot of the skirt and Osaka smiling down at the box.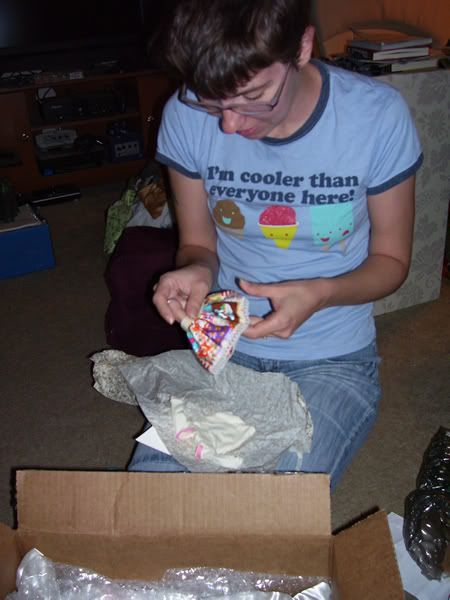 I don't know if Batchix made the cushion/sleeping bag or not, but it's totally cute. Oh and that's Sadie with the laser eyes. She's a pug/boston terrier mix.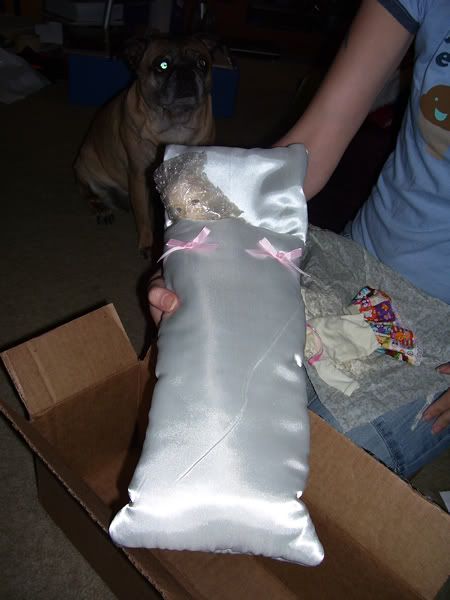 When Osaka pulled Lagoon (as of yet un-named) free, she noticed that the left eye had shaken loose in transit which is funny, because there's this ongoing theme of left eye injuries in Osaka's life. Lagoon seems rather less amused about this.
A better shot of her, free of the bubblewrap, and torso joint in place.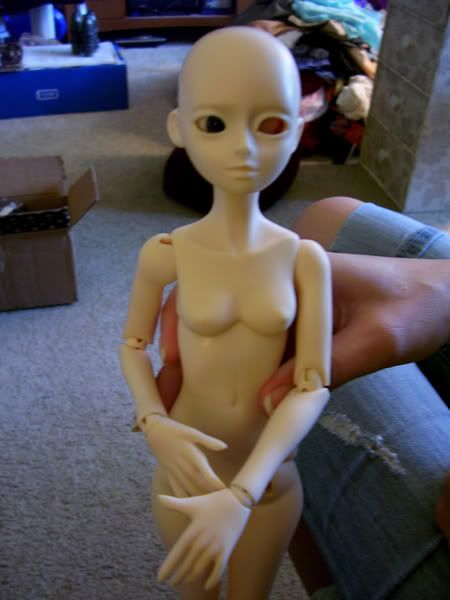 And finally, one of her, eyes fixed, with Osaka's Mod MNF Ruth, Xiahou Dun.