So, I've been working on Naruto ninja stuff for Ichigo, and I think he's gonna be the only one I dress up, except for Isaac, for Nekocon. Isaac is gonna wear Elli's Panda Outfit, and Ichigo is gonna be a ninja. Not cosplaying anyone in particular. Just a ninja. I'll be making him a vest, some long grey or black shorts, the two pouches that hold scrolls and kunai/shuriken, and maybe even a new wig. I'm also considering sculpting some kunai.
So far, I've made him a ninja headband with the Konoha leaf symbol, and a pair of black ninja shoes. What do ya'll think?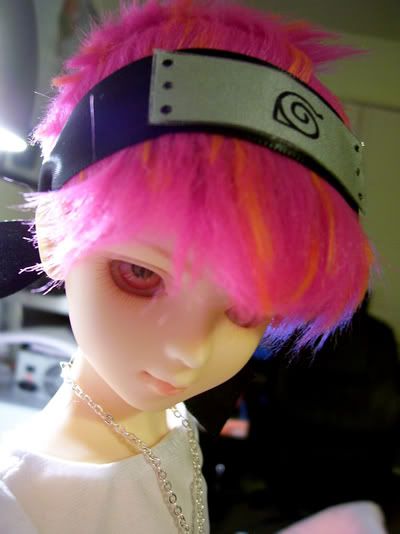 And some closeups of the shoes: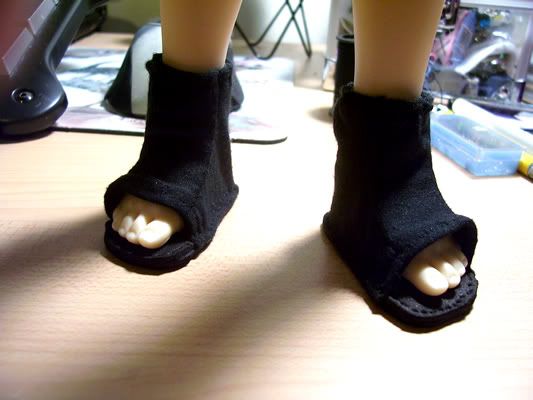 They're a little loose in the toe but I like them. They were loose on the top too, but I stitched in some black elastic, which is virtually invisible, and holds them up and flush against his shins.
I'll also be making extra headbands with the various village symbols on them, to sell/trade/etc at Nekocon. If there is interest, I may make more shoes, but I'm not sure about that.