It's been a little while since my last post. I've been up and down, emotionally. I'm doing okay at the moment, thanks to a night of chatting and relaxing with Christy. :3 I made a fluffy blue wig for Ichigo. I've been wanting to make that one for a few days but my fingers have been sore due to excessive sewing. And, I still have alot to finish in the next 2 weeks leading up to Nekocon. Some things will be easier than others.
Ichigo and Owen: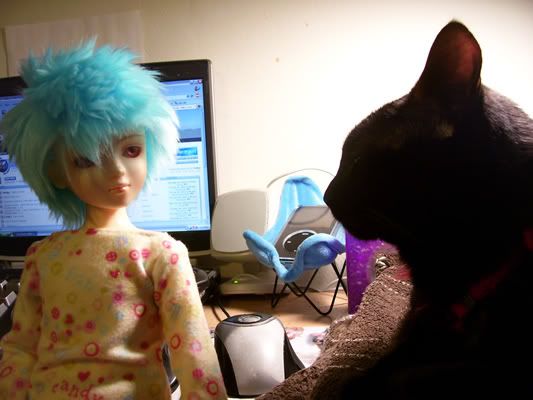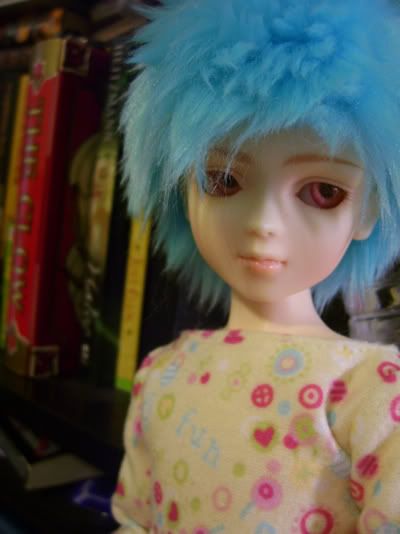 He looks weird in pics with the blue wig, but he's adorable with it in person. It's crazy soft too. I can't wait to make more stuff from this fur. @_@
And a couple of me, since I haven't posted any in a while.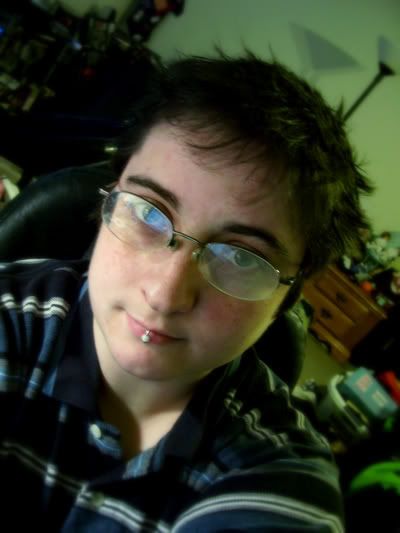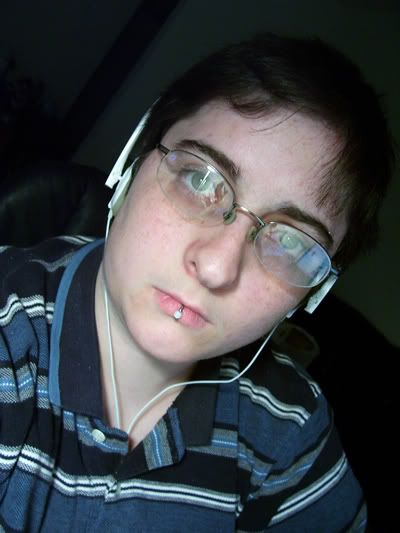 I've been feeling kind of blah lately but I think things are gonna be alright. I'm feeling creative again, and my fingers aren't as sore anymore so I can get back to sewing again. Which is good, cause I wasn't kidding about having alot to finish by Nekocon (November 2nd-4th).