Link, my Doll Legend Parado, arrived several days back (April 25th), but this week and last I had finals and I have been packing and preparing for the move so I didn't do photos until today when I finished his shield.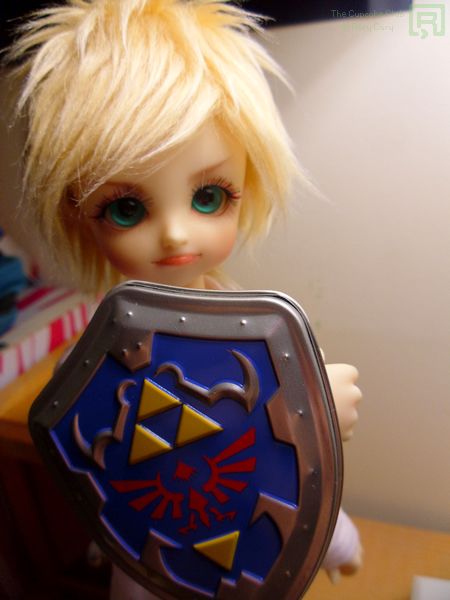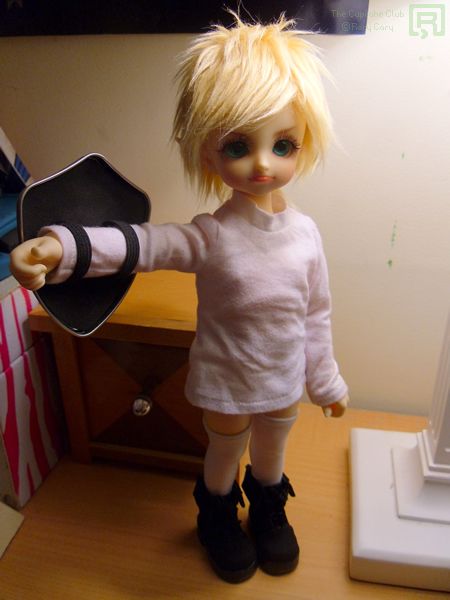 The shield came from an officially licensed candy tin, from when they did the 3DS release/re-master of Zelda: Ocarina of Time. I believe Osaka picked it up for me with the express purpose of maybe someday it being a shield for a tiny Link cosplay. I don't think either of us expected me to ever find the perfect sculpt to BE a tiny Link.
I also have a brown Camellia Dynasty Sage, who will be Epona, but she is unpainted so I don't have photos of her yet.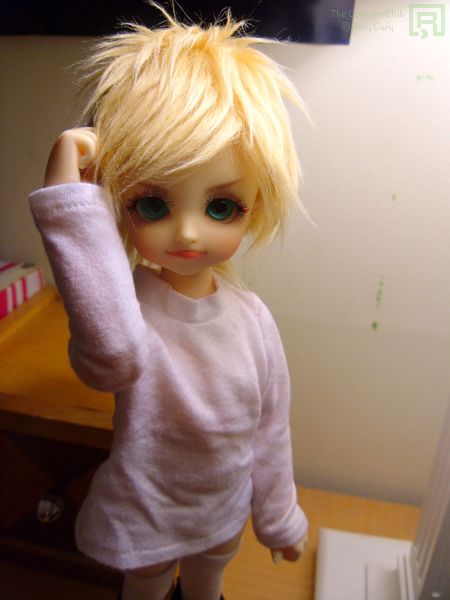 He's so stinkin' cute even without his tunic, belt, various accessories. I want to get a plain wooden trunk and embellish it to look like one of the trunks from the Zelda games partly to safely store his gear, and partly so I can do Link finding his tools photo stories. It would be so cute. :D
And for the curious closer shots of the shield and how I turned a tin lid into a functional shield with a bit of sticky-back foam and black elastic loops.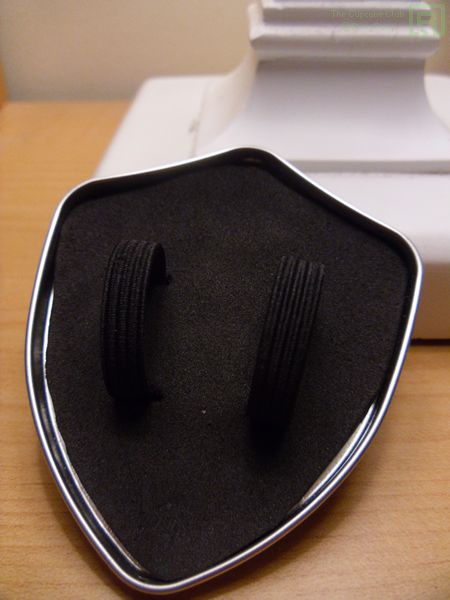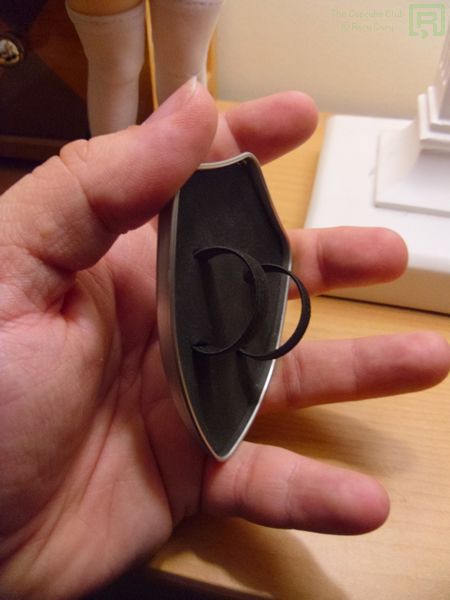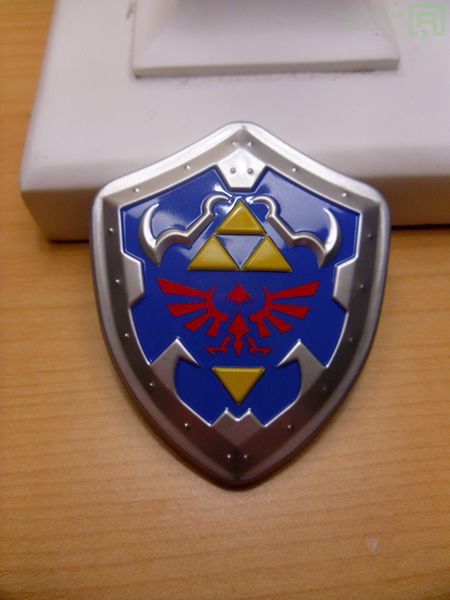 I absolutely love this little guy. Welcome home (belatedly) Link! :D Your tunic, Epona, etc will come as I can make things happen but I am so pleased to have you.