I got a Littlefee Vampire Rolly Faceplate, back on February 16th, to be Innis, my little water dragon boy. Last night I finally gave him a (crappy amateur) faceup, borrowed the body from my Littlefee boy and stuck one of my Funnylori wigs on him. He loves it and tried to tell me his name was Kotaru. I said no.
I did get some photos of him today when we were out for a bit: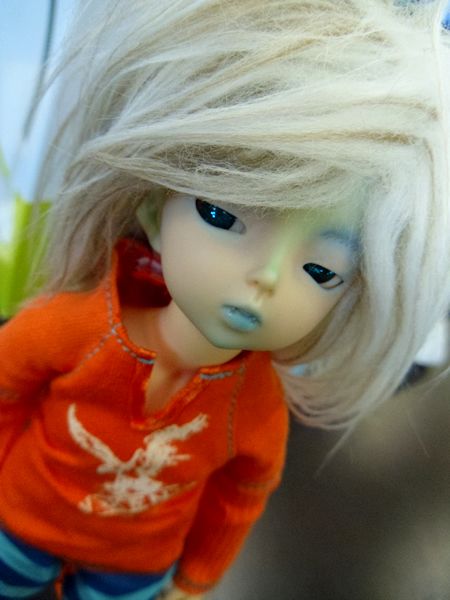 Then as I was resizing and looking closely I realized that I had neglected to give him even the slightest eyeliner, and that I wanted to give him a smattering of green freckles across his nose. I'm beginning to have a better idea of the execution I want to do with him. :]
These are the afters, in very poor light. I'm not sure the difference is visible.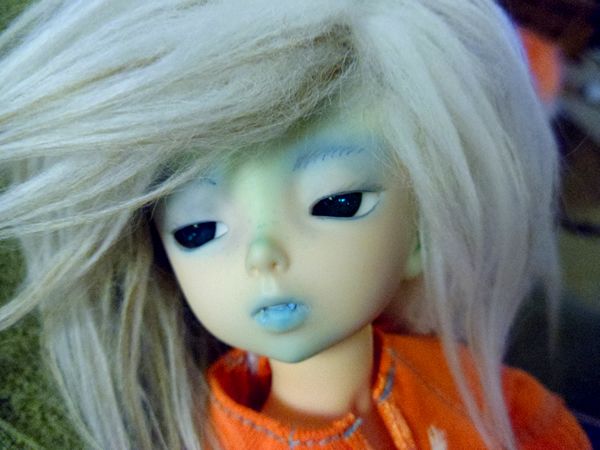 I sculpted him some horns out of white pearlescent sculpy, but I think I want to modify them more. :] I might just start over from scratch.