So, awhile back, I picked up this little blue doll bed at a local thrift store. I wasn't sure exactly who it was for or what I wanted to do with it. But then, last night I had the urge to make something for it. I wanted tp keep the bed on my bedside table, for when I'm not feeling well, and want one of my dolls within cuddle-reach, but not IN my bed.

So I looked through my fabric stash and stumbled upon this cute seudo-safari print I got back when I bought my first Yo. I had ideas about oneseys, and tiny pajamas and such, but I didn't know exactly what I wanted to do with it. When I found it, and saw that I'd bought a whole yard, I decided to use it for bed sheets with a some of my beige ribbed knit for accent pillows. And viola!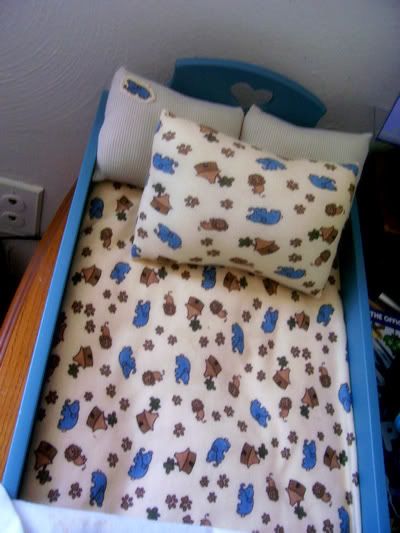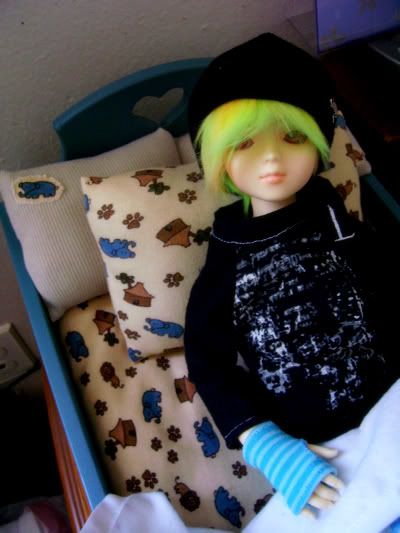 I stitched a little elephant to one of the biege pillows, and a lion to the other. And you can also see the little fingerless gloves I made for Ichigo.


And a few one-shots of Ichigo from yesterday. 8D