I posted this request a few days ago over in the sewing and crafting section of Resinality, but I've had very little in the way of luck so I'm re-posting it here.
---
For those of you who enjoy making fur wigs, where do you get your (faux) fur? I can find a few colors sporatically at JoAnns and Hancock fabrics, but I really want/need a nice soft fluffy fur in white, and some in butter yellow, and have yet to find either in my local stores.
I recall someone saying at Nekocon (Dizziness maybe?) that they ordered their fur online. Where would I look? I'm wanting a white(and butter yellow too!) fur with the consistancy of the below, cotton candy blue. I would also rather like to get my hands on acid green and blindingly neon orange.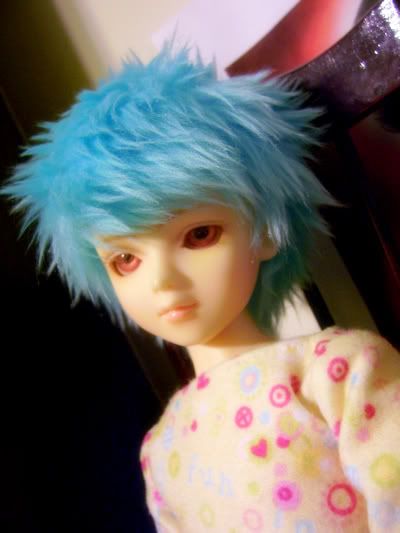 And, a shot of the white fur I'm craving. This wig is one made by Dizziness, that I borrowed from neoragdolls.