I went to Colonial Williamsburg today, with Christy and Rissa. It was hot, but we had fun for the most part. I got a decent amount of exercise, walking from and to the Visitor's Center. I've been promising pictures for my Mom, since I first moved to this area, so I took that opportunity today. It's a little picture heavy (10 shots).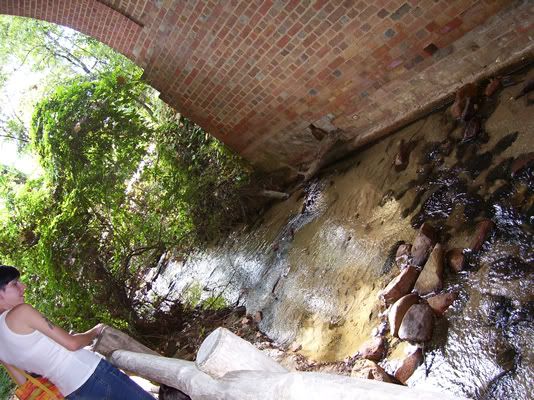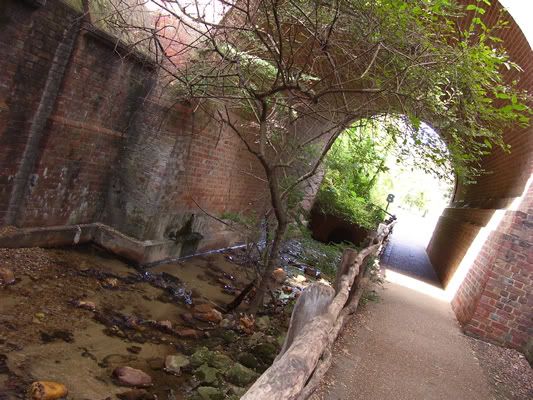 This little creek runs along side one of the major roads, and is along the pathway from the Visitor's Center, to Colonial Williamsburg. There were some horses before it, but I didn't get any pictures of them, on the way in, and they were gone, when we were leaving. Probably moved to a shadier area.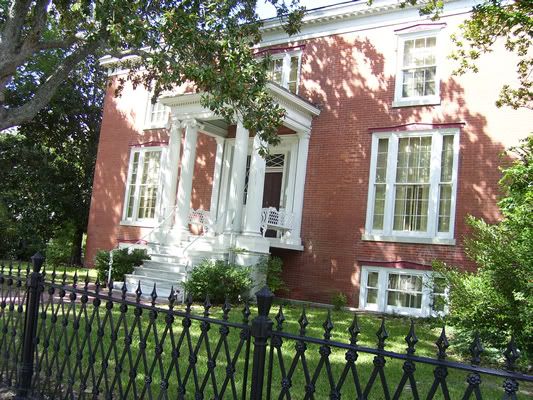 I'm not sure what this building is, but I think it's just one of the homes inside the Colonial area. I bet it's expensive. Rissa and Christy theorized that homes like these are probably passed down the family and not sold, or rented.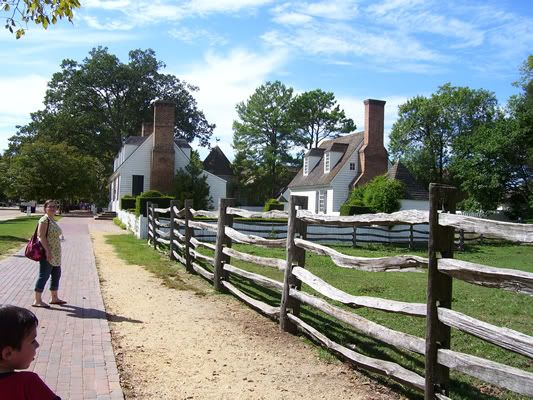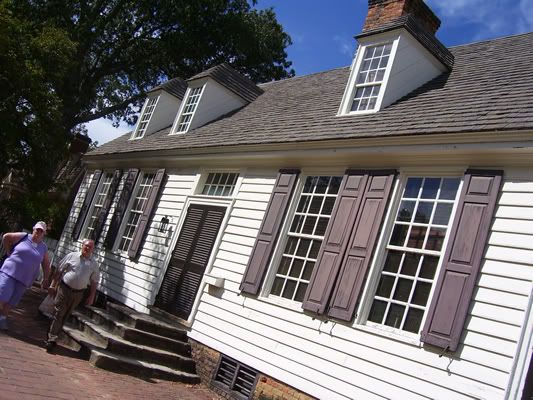 You can see Rissa, and part of Michael, Christy's son, in that first shot. We thought these little cottages were adorable. I thought my Mom would want to see them, so I snapped a couple of photos.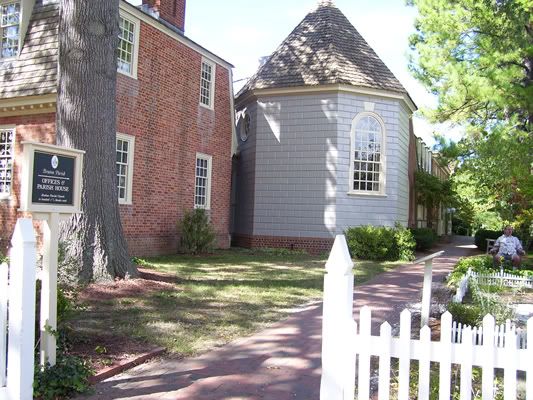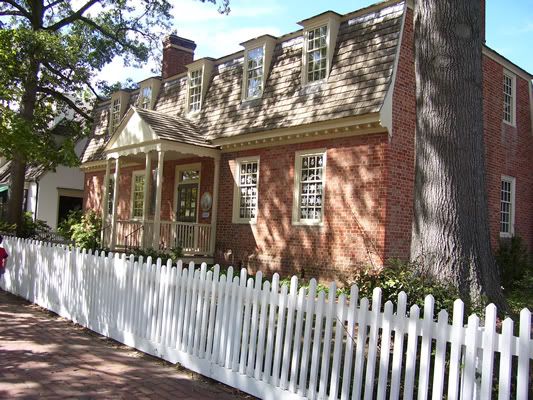 The sign says that the Parish's Home is back that path. I didn't get any photos of the church, but it was really pretty. The red brick building was a store. We went in and looked at cute crafty stuffs, then headed out to get something to eat at a little resteraunt nearby called Retros, cause Rissa was craving a hotdog. They have good chili-cheese fries. >:3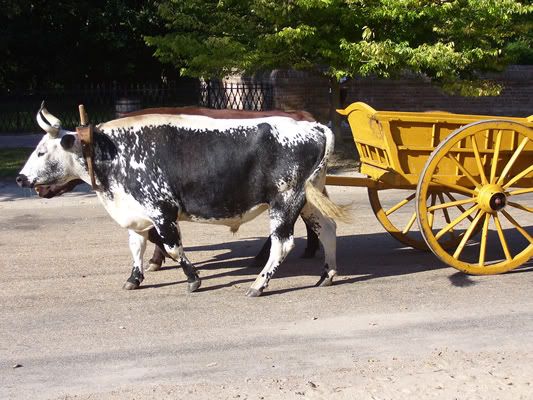 I couldn't tell if these guys were oxen or just strong bulls, but they're pulling a cute little yellow wagon.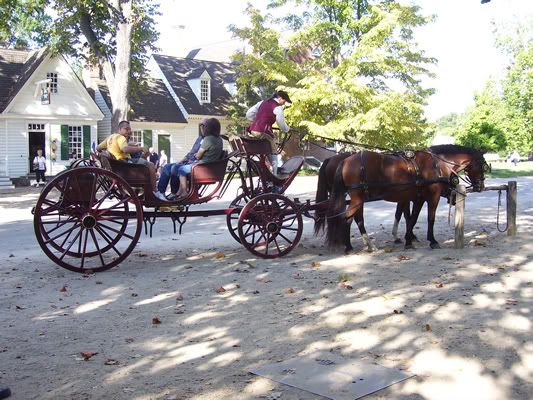 I'd like to ride in that carriage next time I visit Williamsburg I think. Michael thought this carriage was really cool. Rissa and Christy were checking out the soap shop.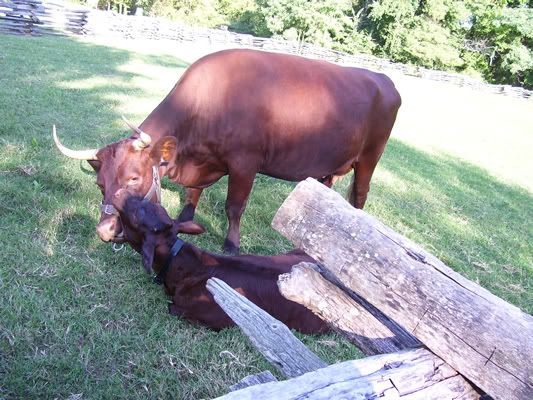 On our way back to the Visitor's Center we took a shortcut, and saw this mama cow giving her calf a bath. There were two calves and two mamas in there. They were all really mellow and didn't mind us coming right up to the fence to take pictures.