I've only got so much room to take dollies home with me. So I'm asking ya'll who I should take with me. I definitely want to take Noland with me, but he's the only sure thing. I have room for either 2 minies, or 4 tinies, or 1 mini and 2 tinies. Apollo and Ichigo are minies, and the rest are tinies. Photo-collage for those who may not remember who is who.
Which doll(s) should I take home with me? I'm trying to narrow it down from the ten I have in mind, Ichigo, Apollo, Doran, Sarabelle, Moonbeam, Starshine, Simon Oliver, Christopher Owen, Toby, and Noland.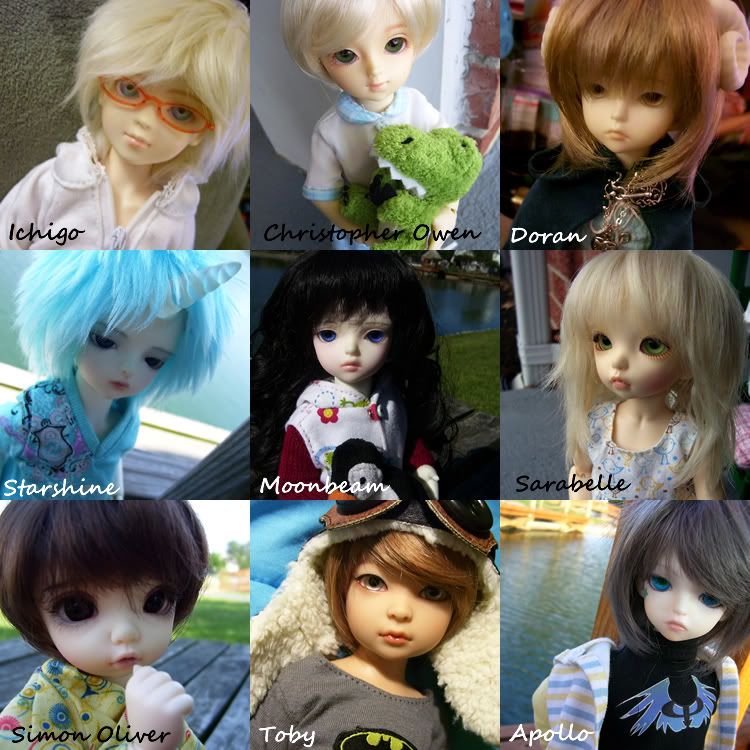 And Noland, who is DEFINITELY going.