It's been a real long time since I posted a photo of myself. I'm at 38 weeks on Testosterone, according to my counting back from my last post mentioning it (when I hit the 6 month mark). Osaka chimes in, that if I were a baby I could be born, at 38 weeks. I'd be two weeks early at 38 weeks. Thank you Osaka for that random and entertaining information. :)
I've been lazy about shaving, because it's alot of effort to shave properly every day. So I bought an inexpensive electric trimmer, and use that about twice a week when my stubble gets obvious. Today, I was feeling adventurous so I shaved it into as close to a goatee as I can approximate. It's subtle on camera. In person it's still pretty subtle. Even so, I wanted to document my pitiful face fuzz.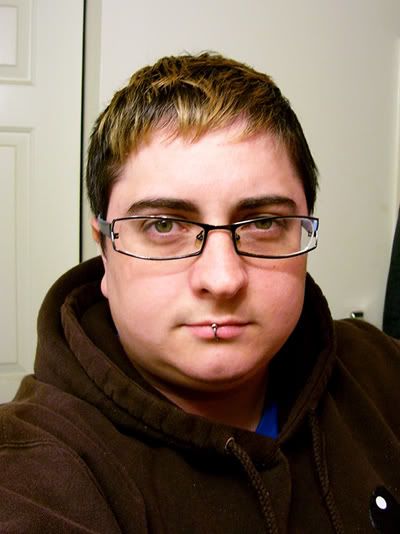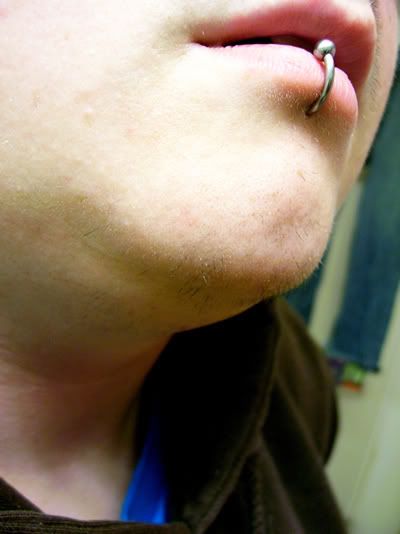 I have been told I look alot different than I did before I started, by some of my co-workers. I'm getting 'sir'ed about 35% of the time, regardless of what I am wearing. Then I'll have a random day where it's really consistent, like more than 50% of my customers 'sir' me consistently. Those are the days I come home feeling confused but pleased.
Physically I don't look way different, but my facial shape has changed quite a bit, I think. See this photo from after the beach, week of my 1st shot.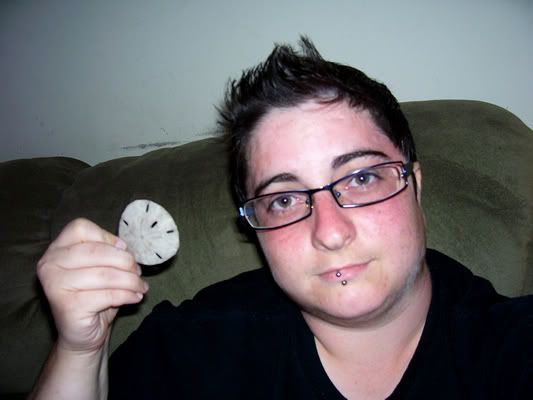 As for the rest of me, my body shape has changed quite a bit. I've lost what little padding I had on my thighs, butt, and arms. My shirts fit loose in the sleeve where before they were snug, my pants fall down, because there is nothing to hold them up aside from a belt that can only try so hard.
So... I think my original point is that I have some facial hair.