Well seeing as how Nekocon was the 2nd-4th it's about time I finally post the pictures eh? Pretty much all my pictures are of dolls so if that's not your thing move along. ;D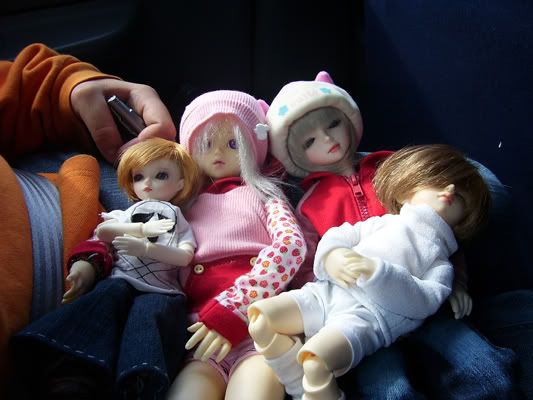 First we have Kyren, Eluria, Mel and Cory. Kyren belongs to Ginny (darkangelicsoul) and Eluria, Mel and 1/2 of Cory belong to Ti chan. She and I have joint ownership of Cory.



Next is Ichigo with Teseya's Ilya.



And again Ichigo with Ilya, and Shahna.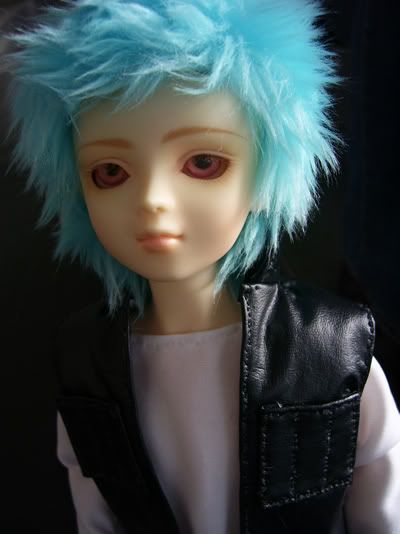 Just one of Ichigo, thought I'm not sure exactly when I took this one.



Ichigo with Trevor, Rissa's (neoragdolls) boy.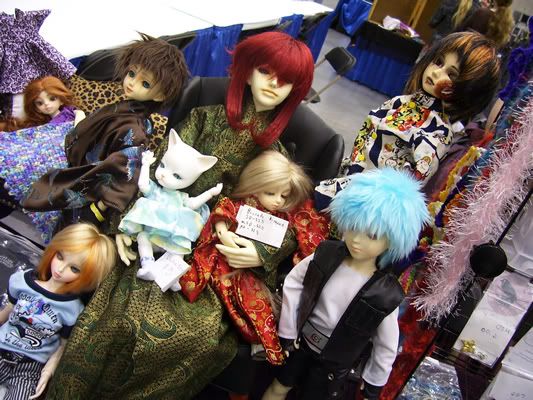 Now here is where I start not knowing names. This was a booth in Artist Alley, selling doll kimonos among other things. :3

And the Doll Panel, run by Dizziness. After all the information we took pictures of the dolls lined up on the tables in the front.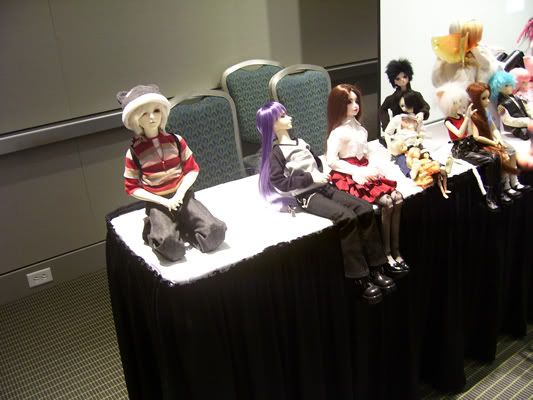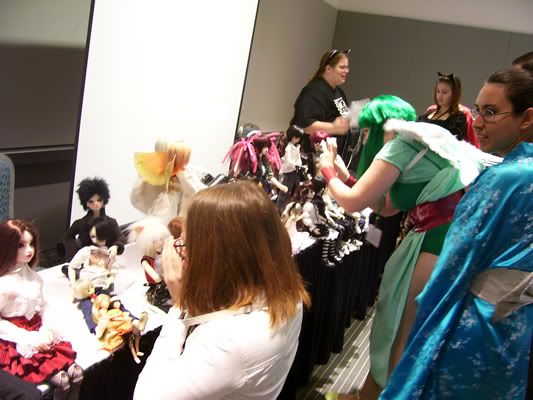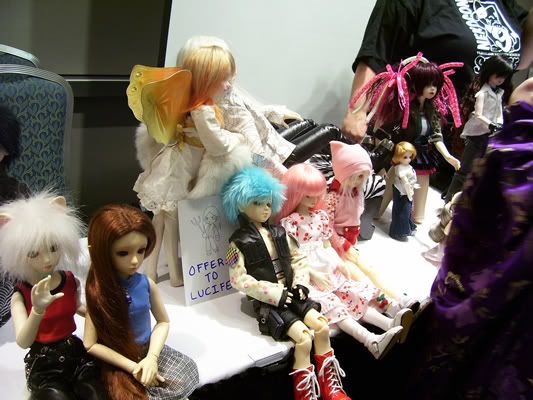 And now we have the Tea Party! Somehow I think there are less dolls this year than last year. o_O And yes these pictures are slightly larger, so you can see the dolls better.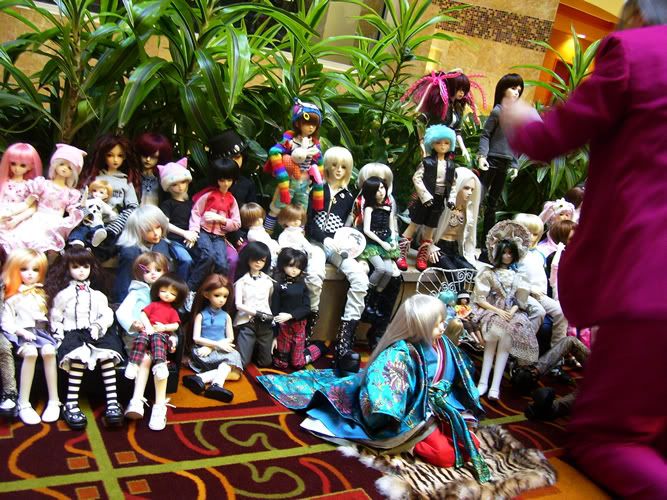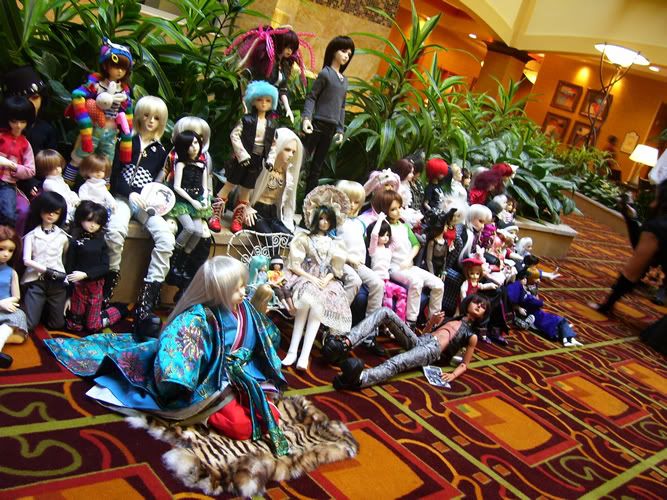 And Ichigo and the twins with an ADORABLE Dollzone BB. I want one in tan to be Icarus, Ichigo's buddy. But first, one of just Ichigo in his slightly modified outfit for Saturday.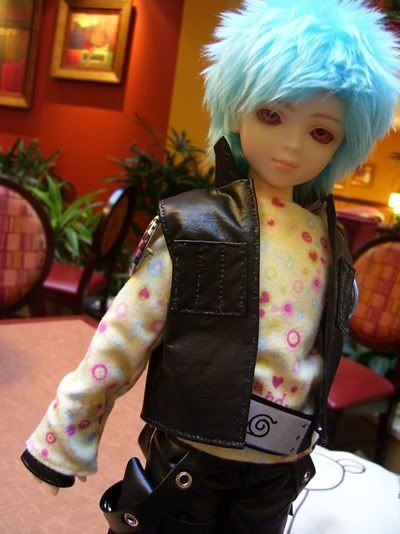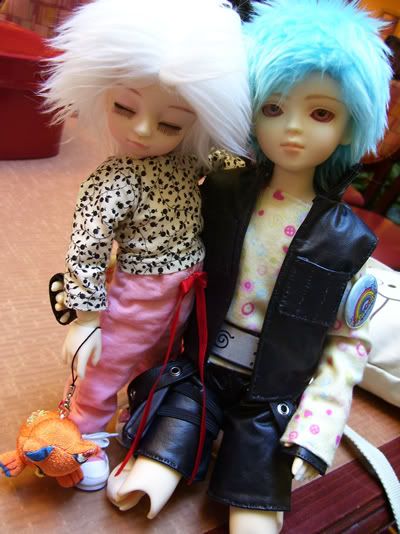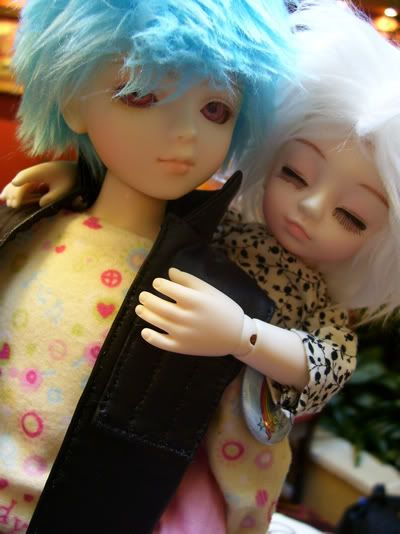 And! In this one, she is actually on Ichigo's back! I was able to get him to stand and her to grip well for a Piggyback ride. :3 I can't do that with the Yo-SD Twins, so that says alot for the Dollzone posing.